Have you ever been clueless and stuck whenever you attempt to use Excel? Maybe you have been planning on tracking your finances or managing your small start-up business. Or you're probably a student, struggling to juggle social life and studies and looking for a way to manage it all.
You realize that the pen and paper combo just doesn't seem to work anymore, and sticky notes are just annoying clutter in your workspace. What do you do?
What if someone told you that there is literally a virtual library online that can provide you with hundreds of functional and organized spreadsheet templates for free? Every spreadsheet you will ever need in this lifetime is only one click away!
In this review, we are going to have an in-depth look at Vertex42 – an extraordinary all-in-one website for every individual!
What is Vertex42?
Vertex42 is a website where you can find hundreds of newbie-friendly spreadsheet templates designed for a variety of uses. It was founded in 2003 by brothers Jon Wittwer, a mechanical engineer, and Jim Wittwer, a graphic designer.
Dr. Jon Wittwer was incredibly obsessed with Excel while he was still pursuing his Ph.D. in mechanical engineering. He was known on the campus as the excel guy (how cute!) One day, he decided to dive into online business and put up the website.
His brother, Jim Wittwer, is a graphic designer by profession and helped mainly by designing the website for the excel guy. He is known to be fond of spreadsheets as well.
Together, they merged their love for organization and Excel and have come up with Vertex42.
The Wittwer brothers have been making life easier for excel newbies by providing free spreadsheet templates for managing time, personal finances, education, and careers.
Who can use Vertex42?
Truthfully, almost anyone from all stages of life in all kinds of the industry will most likely find a spreadsheet template for their personal use, but we will list here a couple of people who will benefit the most from Vertex42.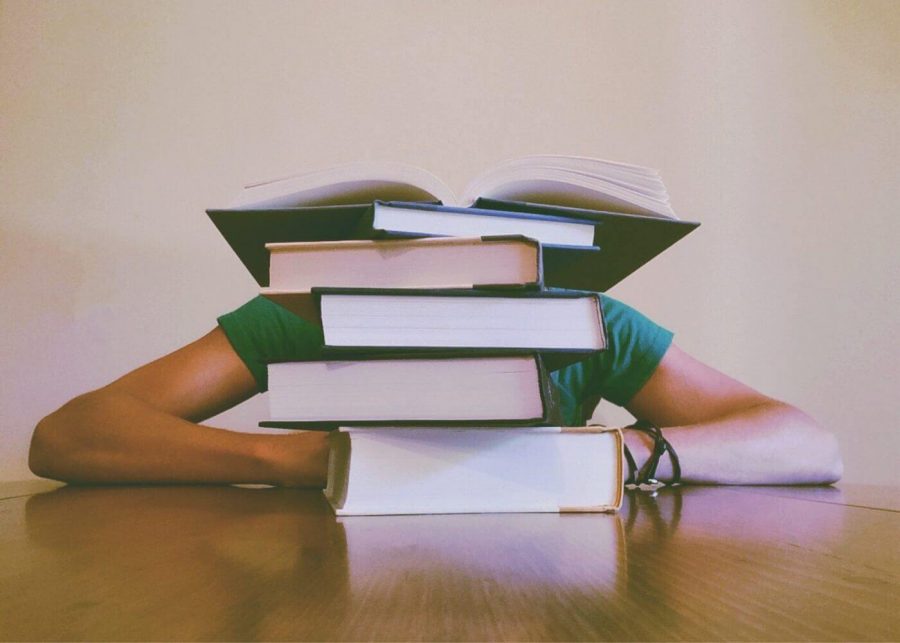 Students
Students are busy-bees. Classes are overloaded, home works and projects are piling up, and stress is shooting through the roof. What could be the best way to manage all these than to just go ahead and download a Homework Planner? Perhaps Class Time Sheet? Easy peasy!
Teachers
Let's face it. Teachers can be really calm or mean in class, but behind the scenes, they are far more stressed than anyone; even more than the bees! Teachers can easily download templates for managing the class attendance, lesson plan, syllabus, etc. which can assist them in organizing an otherwise chaotic scene.
Small Business Owners
Managing a business can become really stressful, especially if it is a one-man team. But it doesn't have to be that way! Templates from the site include an invoice, time sheets & payroll, financial statements, budgets, calculators, project management, inventory, data analysis, schedules, general planner, etc. All of which are helpful tools in running a successful business, right from start-up!
Parents
Stay at home mothers or fathers are generally responsible for managing the household's finances and overall well-being.
With helpful spreadsheets which they can download from the site, parents can easily keep track of important things. From the simplest grocery list to the most complicated home mortgage, parents can find everything home and family related spreadsheet!
They can also find an entire section for health charts and logs, which includes food logs and meal planners; perfect for health-conscious parents who want the best for their children.
Busy People
Among the list of people who will benefit from the website, career-oriented people are probably the ones who will benefit the most. They are usually in front of a computer – may it be a desktop or a laptop – and will always have easy access to Excel anytime during the day. It is only fitting that they utilize these free templates!
Also, given that the site provides tips and tutorials on Excel, career people will not only learn how to organize their work life, but they will also learn new skills that will make them stand out in the office. Talk about getting that raise!
What Vertex42 Has that Nothing Else Does
In this part of the review, we will list the things that Vertex42 has that makes it stand out from the crowd.
1. User-Friendly Website
Of course, the website itself is as organized as their goals. You can find a couple of categories on the tabs such as Excel templates, Calendars, Calculators, Gantt Chart, Word Templates, Education, Apps, and Blog.
These tabs have drop-down menus that you can access by hovering over them. You will find more options under each one that will direct you to collections of downloadable spreadsheets for increased productivity! Productivity Level Increased: 100%!
2. Updated Printable Calendars
Under the Calendars tab, you will find calendars with different designs that are also theme-enabled, so you can freely adjust them to your preferences once you have downloaded them.
There are yearly and monthly calendars available as well, with portrait and landscape options. You can even find ink-friendly calendars! Let's take a moment to thank the Wittwer brothers for being considerate; ink is expensive!
Aside from the ones mentioned above, there are also weekly and daily planners up for grabs. Both planner styles are available for the current year and a perpetual one.
3. Gantt Chart Templates
Developed by Henry Gantt, the Gantt Chart is a tool designed for project management in the early 1900s. It includes organized categories of tasks and project deliverables that are accompanied by bar charts to show the start and end times for each specified task.
After many decades, Dr. Wittwer made it simpler and easier to create your own Gantt Chart even without a learning curve just by downloading the spreadsheet from the site and by using basic Excel skills to utilize it. With over 3 million downloads so far accompanied with very positive feedback, you can never go wrong.
As what Dr. Jon Wittwer says, "No installation, no macros – just a simple spreadsheet."
The free version of the chart is available, but you can buy the pro version and get all the features the chart has to offer! The pro version features include:
No Password-Protected Worksheets
Enter Work Days, Calendar Days, or End Date
Choose Different Colors for the Bars
Select a Daily, Weekly, or Monthly View
Create Task Dependencies Easily
Exclude Holidays from Work Days
4. Template Support and FAQ
On this page, we can find a quick tutorial on how to use Excel and how to go about using it. There are also links to other pages provided, with an in-depth explanation of certain topics including the basics. It includes outward links to how to open and save files, how to enter and edit data, how to format cells and text, etc.
There is also a section on this page that answers questions about specific templates found on the site. Say goodbye to your Excel confusions, as you find this page full of information. And if you haven't found the answer you're looking for, they have a Contact Us page…
5. Contact Us Page & Consulting Requests
If you aren't convinced yet that these guys take Excel seriously, you might want to check out their Contact Us page. There, you can find their social media handles, plus the founder's e-mail address where you can reach out to him personally. He replies within one business day if not sooner as the page says, as long as it is a legitimate non-spam e-mail. Don't be wasting Excel guy's time!
And if that's not enough, you can actually contact a Vertex42 Approved Consultant if you are on a more complex project that needs excel assistance. This site really is something.
6. Excel Tutorials for Beginners
Aside from the quick tutorial found on the Support page, there is also a whole page educating students, particularly middle and high school students, on how to properly and effectively use Excel.
The page includes video instructions with fun narrations, downloadable transcripts for each video, and also the very basic terminologies in the world of Excel. This is a very helpful skill to have as a student, and it is openly and freely available to access anytime!
Stop Stressing Out!
Now that you have a gist of what Vertex42 is all about, go and head on to their website. Find the spreadsheet template that you so badly needed, download it, and get organized! Be the most productive you could ever be. Crush them goals!
The templates are free for download, so you don't have to buy anything if you just need small and simple templates. Don't waste your time Googling things about Excel. Stop looking for reviews someplace else. Go ahead and drop by Vertex42 and be the next Excel guy or gal in your area!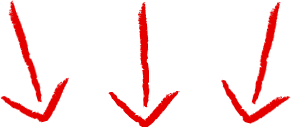 Create your very own gorgeous spreadsheets, saving you time and making them look gorgeous – click this link to access Vertex42 today!