If you are struggling to learn the piano or it's simply the first time you have thought about it, Rocket Piano could be the answer. It's the easiest learning material you could possibly imagine. It works for everyone. You can learn to play your favorite songs or take inspiration to work on your own music.
It's an amazing new way to learn to play the piano. Those of you who have always found it difficult to move past the first week, it's time to try this exciting course. It includes a few dozens of video lessons. They are entertaining as you will learn easy techniques to play original songs. Plus, you will get many bonuses with the course (I will talk more about them later in the review) that could help you become a pro in no time.
Take out a minute to read my review of Rocket Piano.
Pros – 5 Reasons to Buy This Course
Easy to learn
Fun and exciting course material
Prepared by teachers who have years of experience
Great value for money
Learn music theory and start reading music like you read any language
Cons – Who Shouldn't But it?
You might prefer a personal trainer if you can afford an experienced pianist
It's not for you if you prefer to learn the old way using old drills and techniques
You have to pay shipping costs if you choose to have the material shipped to your doorstep
It's Easy to Get Your Learning Material
It's as easy it gets. You can download the course straight into your computer/laptop or ask to have the course shipped to your place in hard copy format. Obviously, it comes with DVDs for videos.
Instant download
Can be shipped to your home
No shipping costs if you choose to download
Don't forget, you pay the shipping costs unless you download.
Offers Value For Money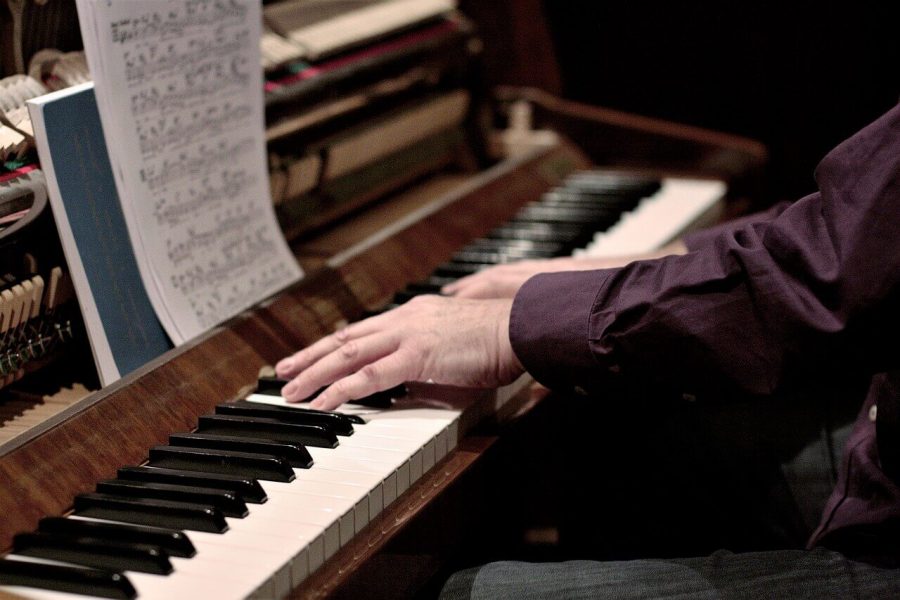 You pay only a portion of what you'd pay for a private piano tutor. You pay much lesser than other courses on the internet. Still, this course gives you more value than others.
When you buy this course, you get the following.
Books
Audio files
Video files
Piano learning games
Bonuses!
I loved the fact that I got 5 books with it. The course developers have written one complete book for each learning level. Additionally, they have included Rocket Piano Jazz book and Gospel, Spiritual & Hymns book. So, whether you are a beginner, regular, or advanced learner, you will have something more to learn when you buy this course.
The course comes with 133 audio files. Now that's a lot of material if you want to master all these songs. It will keep you busy for long. More importantly, it means you have every example and every piece of song you practice in a high-quality audio file. That's a valuable resource.
You have 57 video lessons. I found them overwhelming in the begging as I tried to grasp them all in a week. But you will soon figure out your way to learn piano the way Rocket Piano recommends. These video lessons cover a lot of stuff without making things complicated. You will learn fast from these videos.
There are piano games and you have bonuses such as Jayde Musica Pro, access to Song Pond. It's a lot of value for a piano learning course.
It Teaches You to Play The Piano The Right Way
The best thing about this course is that it doesn't bore you. It takes the new approach to learning to play a musical instrument. You learn by playing your favorite songs.
The teachers who developed this course have 30+ years of experience as a piano instructor. They know how students react to the same old and boring learning exercises and drills. Keeping that in mind, they have developed new ways to learn through step-by-step lessons while you continue having fun.
Rocket Piano focuses on teaching you through books while explaining all steps through video demonstrations. The teachers have included high-quality files for you to listen while you practice. With these cleverly-designed lessons, you will quickly move from a beginner to an advanced piano player. It's going to be only a matter of a few weeks.
Each lesson includes step-by-step methods to master certain songs. You will understand everything easily, irrespective of your age. Unlike what you read in other reviews about some piano courses, Rocket Piano won't bore you at any steps. The makers of the course have gone a great length to keep everything simple and fun. You will notice that they as soon as you play the first video lesson.
Awesome Collection of Original Songs
Look at the reviews of other similar piano courses and you will notice that everyone complains about the lack of song variety. So, people don't have a lot of interesting music to learn and they get tired and bored of the same old stuff.
That's not the case with this course.
It comes with several classic and original songs. Many of them are exclusive to this course. That means you won't find them elsewhere.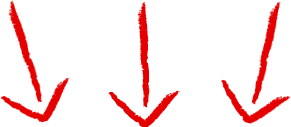 Start Learning To Play Piano Quicker Than You Ever Thought Possible, Click This Link To Get The Rocket Piano System Today!
You Learn About Piano History and Music Theory
While you learn to play some of the most exciting piano songs, you also learn about music theory and piano history. Technically, you are able to figure out how everything works once you have completed this course.
If you want to reach the advanced level as a piano player, you will need to develop a higher level of skill and ability with this musical instrument. This won't be possible unless you know what you are doing with those keys. You will find it even more exciting when you know some of the histories of the sounds that you are reproducing using your piano.
This course helps you learn all this stuff. As a result, you move up the learning ladder without any obstacles.
It Teaches You How to Communicate Your Feelings Through Musical Sounds
It sounds great. I wanted to have this ability on the first day I started learning the piano.
It comes but it takes some time.
Rocket Piano course can help you develop the ability to convey your emotions through your music. After you understand the basics and practice beginner songs, you will learn how to communicate an emotion. You will be learning music language.
You practice melody and harmony. This course teaches you to play scales and arpeggios. That's not it, you also master chord progressions in a single key. Over time, you develop abilities to convey your emotions through your music.
This course will help you understand the true emotion behind many classic and modern tunes. I'm sure that's much more than what you expect from an online piano course.
You Learn To Practice
Piano learning isn't about playing mindlessly. It's about understanding what you are doing – even when you're only practicing. This manual teaches you how to practice the right way. You learn how to get more out of your time. That means you don't have to spend countless hours practicing something without any positives. When you learn from this guide, you will be able to get more out of 20 minutes of playing than what others get from hours of practice.
You become smarter. The material you get, such as video lessons, emphasize on simplicity. It doesn't make things harder. Instead, you approach music from a different perspective.
Additional Bonuses Are Impressive
With this piano learning manual, you get some additional bonuses. They add a lot of value to the course.
The Piano Metronome: It's designed using special metronome sound and style. It's great for those who want to learn to play with a click tempo between 40 BPM and 208 BPM. You can easily gain timing and control with this bonus.
Jayde Musica Pro: Many reviews of Rocket Piano miss out on these bonuses. I suggest them to try Jayde Music Pro as it comes with this course. You learn how to read music while actually playing an exciting game.
Chordinator: If you don't know how to read chords, then they have included Chordinator for you. It helps you learn about piano chords. It's extremely useful in your journey to learn to read music.
Advanced Learning Technique: Now this is something you probably want from every course review you have out there. But it's only Rocket manual that gives you this bonus. With Advanced Learning Technique for Piano, you soon master the way to reduce the time needed to learn new techniques.
Perfect Your Piano Pro: This bonus item is great for anyone who feels like having a bad ear for piano. You can train your ear to transcribe the song better. When that happens, you naturally play the piano better.
It Let's You Test Your Skills
This course is designed to help you tell your emotions through a piano. While you learn to play piano, you test your skills at each stage. This enables you to master a technique before you move to the next. Eventually, you are able to say your words through your music.
The course is designed in a way that you have to take tests every time you learn something new. These tests are short and exciting so there is nothing boring about them. If you take these tests, you will be able to track your progress. That will make it easy to set goals and achieve them.
Some of the skills you master in this course are chords, scales, fingering, intervals, and notations. The course designers have included short tests at every stage, testing these skills.