Hi, there. I hope you find this review useful and helps you make an informed decision.
Learning a language can be a difficult endeavor, and it is vital to find the right tools to do it. This is why I am writing this review for Rocket German. I was so surprised on the whole system, especially because it allowed me to study on my own.
I struggled a lot to find a good tool that would allow me to study on my own since I was working all day, I didn't really have time to take lessons at a regular school.
The system is just amazing. I especially appreciate how it delivers small pieces of the structure of the language so that you can start building sentences and ideas yourself.
Which results did I get?
Good pronunciation
I was ready to take the certification test
Confidence in self-study
Great transferable skills
Being the last one the most important. I am a little of a conservative, so I knew that at some point, I would look for "traditional" lessons.
After 4 months on Rocket German, when I went to the local Goethe Institute, they gave me a placement test, and I was in their intermediate level.
I used to play piano before, and I remember my teachers would fear students coming from other teachers because, maybe, they would carry the "wrong" method, or they would not be open to learning new things.
It was also a fear of mine. That I would come to these lessons and I would not be able to adapt to this new learning process.
Not only did I adapt, but they complemented each other pretty well.
The pinnacle of it was when I asked my teacher about other resources and she mentioned Rocket German immediately.
Why German
As I was climbing the corporate ladder in my company, I learned that for the next position, they wanted me to get a master's degree first.
I thought it was reasonable, and they would help me study wherever I wanted, but I needed to get scholarships.
Since I am in Engineering, it just made sense to study in Germany. All of their courses are taught in English, which is amazing, but there was this great cultural scholarship that I wanted, and I needed to be B2 German at the moment of applying. I had 2 years to get ready.
With my goal in mind and my determination in right place, I got myself to do some research.
The language levels
Most people in their life take YEARS to reach B2 in any language. Those similar ones like Romance languages, or English and German, might take less but are not so immediate as well.
I read some articles about people who had achieved B2 in less than 1 year, and all of them had 1 thing in common: Self-study, and discipline.
I made a plan to improve as much as I could and follow it as much as I could.
Finding Rocket German
After reading some reviews here and there, and asking some online communities, I saw that Rocket German was one of the main names popping out in every community.
I, of course, went on and compared the programs. Some of them seemed amazing, sadly, they were too expensive. Others, were very heavy, hundreds of megabytes, even gigabytes, I couldn't really study anywhere without my computer.
Which would be inconvenient for me since I didn't really have the certainty of where would I be the next hour, so I needed something I could take with me.
As I went on comparing, 2 methods, including Rocket German remained on the list, and I decided to try it first.
I wouldn't try anything else.
Getting used to it
As soon as you buy your subscription you have access to everything:
Online platform
Online community
Offline software
Mobile App
Extra materials
You install everything you need to install and just get started.
Rocket German comes with a clearly structured study plan and tracking method. So that you know how far you have gone while comparing your knowledge with the actual study plan.
Once this is settled, I would suggest you to:
Set a time, or two, during your day to ONLY study
Bias the environment so that you can focus
Get someone to keep you accountable
Get a speaking companion from the community
Yeah, go into the community forums, and get a language exchange partner, so you can practice your German with that person, while they practice English, or whatever language they speak.
Making progress
In the beginning, it is very easy to make progress, since you know nothing before, basically whatever you learn now is of high value. My real experience with progress was 3 months from when I started doing my language exchange with a member of the community.
I did use the same 20 words over and over again, but I was having a conversation in German. Something I had NEVER done before.
Most important, even though I used the same 20 words, I understood most of the words he used. So I understood I had them somewhere in my mind, I just had to find a way to let them come out.
Little by little I felt more confident and started having more conversations in German, changed my computer to German, my phone, Facebook, etc.
Traditional education
As I mentioned above in the review, I decided to join traditional lessons for a while. Again, I know the stories of many people who succeeded on their own, I felt like I needed that extra support.
So, with the lessons, and Rocket German, saw my goals getting closer immediately. Here is why:
Rocket German prepares you for using German in real life! While traditional education prepares you for exams.
I mean, really, think about it. Traditional education is measured only by standardized tests. So if one student doesn't pass that test, then it means they didn't learn. Which I completely disagree with, but it is what it is.
While Rocket German gave me the tools I needed for everyday German, my traditional education prepared me for my test.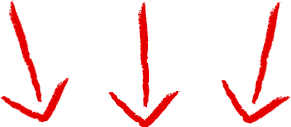 Start speaking fluent German in a fraction of the time it usually takes by using the highly effective Rocket German method – click here today!
2 different methods
Also, as mentioned before, the way they complemented each other was incredible. So the progress towards my goal, which was the exam, was steady, and I loved it
After I achieved the results of my test, which would allow me to get my scholarship, I dropped traditional education and went back completely to Rocket.
It is not that traditional education is bad, but I had reached my goal, I wanted my freedom back!
I loved to listen to the audios while driving or taking a shower. Using the app while queueing, or waiting for something.
Talking to this community of self-driven people who are always looking to improve.
It is another world, one that I really enjoyed, and I wanted to be part of it.
Since Rocket prepared me for everyday situations, I knew I was done with traditional education.
Living in Germany
I was there for 2 years, amazing years. Many people disregard the German culture, since they have a lot of exposure in the media, and they are not "exotic" so to speak. But once you break the language barrier, you can see that it is another world.
People are different, even if our western cultures are similar, people are different, their dreams, their aspirations, the way they see the world, their families, themselves.
The food, their parties, their get-togethers, it is all amazing, you just need to be open-minded, and speaking the language helps a lot.
Of course, as I landed, I had to problems moving around. I arrived in Berlin, and one of my friends from the online community was there waiting for me.
It was amazing!
My Master's went without any issues and I came back home having achieved my goals.
Is this for you?
Many people ask me about my journey and if I would recommend it for them. I always do, but it needs to come with commitment. If you are just going to drop soon after, of course, it is not going to work.
If you believe you know better and skip exercises or disregard recommendations, then maybe you will have more issues.
I mean, we look for help and teachers because we want to learn, then learn!
This method can help anyone, from children maybe around 11 to adults. But there has to be dedication and commitment.
At least, I can't think of any other way that someone could benefit from it.
Final thoughts
There are many programs out there that might be able to help you, however, for me, Rocket German was the best and I will always recommend it.
It not only allowed me to learn the language but also to make friends from all over the world and achieve one of my life goals.
You can see how much work and dedication the people behind it put to make it as amazing as it is. This is a great learning tool that I will, for sure, give to my children one day.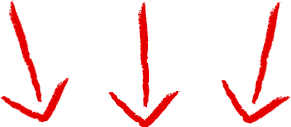 Get Rocket German today and start writing and speaking fluent German – click here to get started today!