It's easy to single out an outstanding photo from a bunch of average to ridiculously boring ones. Using quality DSLR cameras will set you apart from your peers in photography. Despite that, having a DSLR does not automatically make you an expert photographer. Aside from a good digicam, you need to be equipped with professional photography skills that you may acquire from a photography masterclass.
In order to be a good photographer, you must have sufficient skills and knowledge in taking images. Hence, taking some courses and classes may help you with this. And if you are looking for a good photography course, Evan Sharboneau's Photography Masterclass might be a good start for beginner photographers like you. Here's a Photography Masterclass review to help you find out why.
How I Got Started With Photography
My journey started when I used my newly acquired digicam. My first outdoor shot of a lake was blurred, and the photo was dull and lacking in imagination.
I knew back then that my digicam was not a good one. So, I went and read reviews of what digital cameras would work just fine.
The reviews indicated that what I needed was not only a simple digicam— I needed a DSLR. And because SLR cameras are a bit pricey, it took me time to lay my hands on one. But when I did, I knew I would take beautiful photos.
Why DSLR cameras?
Digital single-lens reflex cameras (DSLR) are one—if not the most— a popular type of digicam for photographers. Not only that, but it's also almost regarded as the "great one."
At first, I didn't understand why. However, after reading reviews and facts, I learned that this digicam has several good features, including:
Image sensors
Ability to change the lenses manually
Actual image as it appears on the lens
Quick response
Furthermore, if you are yet to buy this outstanding digicam, you only need to acquire one. Afterward, you can start your memorable journey to photography.
Why should you invest in a good quality camera?
DSLRs are, without a doubt, quite costly. Apart from the SLR itself, there are also other lenses that you may invest in order to generate better photos. But why should you spend as much on a DSLR?
Excellent photography is not just about passion. You can also make money out of it and proudly share it with friends and family.
Furthermore, with a good quality digicam, you should be able to submit your stunning photos in galleries, shows, and even in photography contests online! Hence, if you start taking photography more seriously, you will eventually be able to earn more than what you invested in your SLR.
Why are you not succeeding in photography?
Nobody starts as a professional. As a beginner, you will face a lot of challenges. Furthermore, there might be many questions in your mind, such as:
How do some people shoot such stunning pictures?
Can I take excellent images today?
Do others have a better DSLR than mine?
However, you have to note that even with the best digicam, you may still be unsuccessful in terms of photography. Here's why.
Although having good equipment gives you an advantage, without confidence and proper photo-taking skills, all will be just for naught. You will not get the most out of your DSLR. Unless you attend a photography masterclass, you will remain average, and I'm sure that this is not what you want.
Don't worry, I started there myself. But with the help of this photography masterclass, I was able to develop into something different—I became more than just a person who had a good camera.
Through this class, you may also become one too. But what class am I talking about?
Evan Sharboneau's Photography Masterclass
Sharboneau's Photography Masterclass is a detailed guide that breaks down all the basic principles and new techniques in taking pictures. It consists of instruction guides, 29 video lessons, and additional photography tips and tricks.
A lot of photographers, beginners and professionals alike, recommend this photography course for anyone who aspires to take high-quality pictures. Moreover, Sharboneau claims that this masterclass teaches you the best skills that you can apply to all sorts of DSLR you will ever use.
Through this masterclass, you will no longer need to spend more money on another photography lesson plan, course, workbook or enroll as photography students with classes under instructors. Instead, you will only have to sit through video lessons to develop your skill levels.
Course Inclusions
There are many inclusions in this course. Aside from the video instructions, the masterclass also includes the following:
Comparison on Adobe Products
A Video on What Makes Good and Bad Photos
Virtual Lighting Simulator
DSLR Cameras-Equipment Guide
Portrait Mood Simulator
Furthermore, each video lesson involves a lecture about the basics of cameras. It also includes a walk-through on how additional photography facets such as the editing process, how to create good photography projects, post-processing, and post-production work.
How The Masterclass Helped Me
As an amateur in this profession, I also went through the dilemma of having less than average photographs. Even after investing in the right equipment, I still lack the confidence, skill, and experience for the job.
Moreover, if you're thinking that buying quality equipment will automatically make you a better photographer, you're not alone. I thought the same when I was starting, but this mindset is wrong.
In addition, while people say that all it takes for you to improve is thorough practice, this may not be applicable at all times. No matter how much I practice before, something always felt missing.
My DSLR always fails to give me the perfect shot. Furthermore, practicing every day, reading articles and online comments and suggestions on photography, and taking countless shots every day only felt like an attempt in futility.
This was before I discovered Sharboneau's Photography Masterclass. After the course, I felt like all the lessons, courses, classes, techniques, topics, and initial photography knowledge that I had were like puzzle pieces that are finally falling in their rightful places.
Everything then started to make sense. If you want to know why, here are the different things I learned through the class and more realizations through it.
Start Small
If you own an entry-level digicam such as the Nikon 50 DSLR, you should start with it. Just as the author of the masterclass said, the things that you learn from this course can be applied to any type of SLR. Hence, you should not stress yourself out— just buy the best DSLR you can afford.
Furthermore, walk around town and take ordinary pictures. In my experience, after doing this for the first time, I realized how different my shots are from those I found online.
After the course, I learned that I only need to answer the 'what', 'when' and 'how' of photography. This was discussed on one of the topics in the course.
Hold Your Camera Properly
This is something you probably didn't pay attention to in your masterclass: how you hold the digicam. I also realized how I've been holding it wrong all this time. Watch the video instruction and see if this is where you have been making totally silly mistakes.
Understand The Maze of Photography Concepts
You will probably find that there are many terms and concepts which are confusing. Terms like aperture, filters, depth of field composition, portrait photography, and ISO/ASA sounded foreign to me before. But after being open to learning more from these lessons and courses, I began learning the basic concepts of photography.
Nevertheless, don't stop here. If you want a deeper commitment to this profession, read manuals, tutorials, or even a photography magazine, workbook, review, film, or behind the scenes. These will give you a better understanding of your DSLR and the art of taking pictures itself.
Another advantage is that you may also integrate these concepts using your mobile device! Hence, you can post the best quality snaps on Instagram and improve your Instagram feed!
Take Crystal Clear Pictures
Anyone likes photos with discernible visuals. The pictures should be clear such that someone can make out what is on the photo. With the help of this course, I was able to learn ways on how to take clear and vibrant pictures.
Learn from the experience of experts. A clear shot is very important for a photographer and filmmaker alike. Keep this in mind.
In addition, stunning shots are captured when the light and view is just right. You can watch some behind the scenes from experts. You may then know when the professionals prefer to capture memorable moments: is it early in the morning, in the course of the day, or moments before sunset?
Review Your Concepts
You also need to constantly review the concepts of photography. If you missed them in your photography masterclass, it is never too late to review them once again. Review terms from your lessons, like metering and exposure, so that you do not end up with shots that are either too bright or too dark.
Furthermore, there are always awkward moments when you think your pictures come out in orange instead of white. In some scenarios, everything washes out, and you are left with nothing visible.
Trust me, I also made such a mistake once. But I later learned that you can always strike a balance by manipulating your camera's light settings.
In addition, instructors and experts often emphasize the importance of a good lens. If you have a good lens in your DSLR, you will be able to come up with images that are free from distortion or any other imperfections.
Master The Art of Panoramic Shots
Panoramic shots are not as easy as they look. But after learning from one of the topics in the masterclass, I was able to master the technique on how to. So, if you are a fan of panoramic shots as I am, this topic on the masterclass will be suitable for you.
Learn The Right Focus
This is one problem I have observed with other upcoming photographers and aspiring students. They seem to struggle to find the right focus for their images.
This results in pictures that are either focused too close or too far. Through the video instruction in the masterclass, you will learn the trick to make your focus right.
Know The Right Equipment
From lenses to tripods—here are some accessories needed to complete your photography kit. Hence, if you are someone who wants to be a professional photographer, or if you are considering putting up a photography business, invest in quality equipment.
Furthermore, you might realize it is easy to fall into a scam when buying your DSLR and accessories. Thus, review what exact equipment or model you need and make sure to buy from credible sites or electronic shops.
Control Your Lighting Efficiently
Almost all instructors teach you this in a masterclass: a good camera will come with a mechanism to control light. In Evan's course, he provided elaborate lessons in controlling lighting. You will be able to use this class or lesson well for portrait photography.
Distinguish Fake Vs. Real Photographs
A good photographer can tell a fake photo HDR from the genuine one. Avoid the scam tag from the photos you take.
Furthermore, although instructors and some masterclass and photography courses encourage the use of HDR, always remember to avoid overdoing it. Doing something excessively will not produce good results.
Where Can You Access The Photography Masterclass?
You can purchase Evan Sharboneau's Masterclass on his site. There are several affiliate links included here, so make sure to check them out for more lessons.
Also, by purchasing this course, you will have lifetime access to future developments of the masterclass. You can also ask him questions through his email address.
Furthermore, if you are hesitating on taking this course, know that if you are, in any way, dissatisfied with the masterclass, you can get a full refund within 60 days after your purchase. Hence, you can enjoy the class and its lessons risk-free!
In addition, this course has already helped hundreds of students. Someone even posted that the masterclass had a bunch of helpful information that was not present in another masterclass she spent $2500 dollars in! So, even though you may think that the masterclass cost quite a bit, it actually costs less compared to other photography courses and lessons from other instructors.
Conclusion
There are a number of photography classes and courses by several photographers online. However, I think that there are none of these courses can work as well as Evan Sharboneau's Photography Masterclass. This course will teach you all that you need to know about photography and raise your level in just a short amount of time.
Moreover, purchasing this course will grant you lifetime access. You can also get a refund if you are dissatisfied within 60 days of your purchase. However, you may not refund it anyway since hundreds of students have become professionals through the course. Nevertheless, this master class will lay a strong foundation for a career in this profession, so I personally recommend you try it out.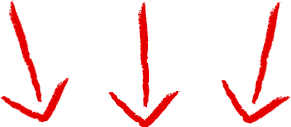 Check This Page For More Information About Photography Masterclass