How to Improve Drawing
Being bad at drawing when your career is based on it could be an issue. You can't always take the easy way out and draw it with the new technology. Your computer isn't always going to be there and sometimes you'll have to draw by hand. Sometimes, you have to brief your junior and they are not going to think highly of you if your drawing is bad, now are they?
Or probably you are just one who loves art and wants to be a part of it. Get your name out in the world and be someone who people look up to. Now, wouldn't that be great? But think about it, there are about 7 billion people on this planet and if not many there will be at least a million people who want to become artist, and no matter how good you are, you have a competition
Coming in the top 10 isn't going to be easy, so you need to improve your drawing, so how do you go about that?
How to find Yourself a Teacher
The first step is to get good at something is to learn. If you don't learn you are not going anywhere. No matter what is your profession and what you want to become, you always need to learn.
• Find a Tutor
So your first step is to find a tutor. You need someone who can teach you. Considering you are interested in art, you already know something about it, rather, you know a lot more than a normal guy. So, you need a teacher who could teach 'you' and not a random learner. You'll need someone really good for that.
• Stay away from fake tutors
In this world of internet, learning from YouTube seems to be a good choice, but it is not exactly practical, as you'll learn what they draw, not draw something yourself and use your imagination. Your growth will be limited. Secondly, there are so many self-proclaimed scholars in this world, you need to know who they are and stay away from them.
• Outgrow The Tutor
If you want to get really good, you have to get over someone who is not as good as you want to be. Learn from them and move on to get better. For this, you'll have to outgrow your tutor and step into the real world of art. But it is hardly possible since, there are only a few classes a month and each hardly, for a few hours, and you cannot afford to miss a class because it will cost you a fortune.
How to Avoid The Slow Process
All this process of finding a tutor and then getting over them in the few numbers of classes they have and the little hours there is hardly any way you can outgrow and get really good in a short time. Getting good is going take years anyway, it shouldn't take you years.
So, what do you need? You need someone to come home and teach you about your preferences, so you don't miss any lectures and get the best out of it. Secondly, even though such a teacher, they shouldn't be expensive. Lastly, they should be really good at what they teach if. If they are by any means not good, they are not worth it.
So, in all of these where do you get such a teacher who is good, cheap and gives you all their time?
Introducing: The Secrets to Drawing Video Course
The Secrets to Drawing Video Course is an online video course that covers all the foundation of drawing through books and videos. Made by a few art geniuses combined you get to learn from multiple tutors at once and get everything out of them. It gives you all the basics you'll ever need and then takes you to the advanced level.
It gives the user an ultimate experience of drawing and it almost feels like you are learning from someone owing to the HD videos. The Secrets to Drawing Video Course has a lot more than just a few videos and a few basic tips and tricks.
What is it?
So, now that it has got you wondering what exactly is it and everything else running in your mind, I'll give you a detailed description of it.
• An Online Course
The Secrets to Drawing Video Course is an online video and e-book course which you can browse or can just download on any device. Watch it on the go and come back home to apply it or sit by your desk and watch it as you draw it yourself. This easy to access course is way better than the daily commute to classes and back and wasting time in which you could have learned something more.
• Self-Paced
Of course, the course is self-paced. You go back to any video or book at any time by your wish. The course wouldn't say that you need to remember that and I'm not teaching it to you again. You can go back to any point and learn it again or you could sim[ly skip a few parts if you think you are way ahead of it and could learn something new instead of repeating the same stuff!
• Anywhere, Anytime!
You would have to miss an evening class if it is your friend's birthday. Or you'll have to miss the birthday party. But with the Secrets to Drawing Video Course, you can have your session in the morning or the afternoon, or you can do it when you come back home from the birthday party. Or rather you can relax for the day and continue from where you left off.
• Various Types of Learning
Few learn way faster by reading books, while for a few videos do the trick. We learn differently and better or badly from different media. The Secrets to Drawing Video Course does not only have video training but it also has ebooks. With a total of 28 videos, the course also has 26 ebooks comprising of 176 pages in total. These short and concise reads could be the thing for you.
Inside the Package
• 28 HD videos
The course has total of 28 short HD videos that add up to 5 hours of total watch time. All these videos together, deliver all the basics to the user. It also tells you the way you can use these basics to take your skill to the next level. This gives you a way to master the art in the easiest way. What is art if not the basics and years of practice?
• 26 ebooks
For the readers, there are 26 books that give you the best experience at reading and learning. Short ebooks dividing each topic into easily accessible and readable manuals. Giving you the step by step guide to master the art. The manuals too, have the same information as the videos with a few images to get you going. The ebooks are designed in such a way that an average reader takes out the best from them.
• 28 Module
The creator of the Secrets to Drawing Video Course was focused enough on the project that he divided the course into 28 Modules so that the user could learn very easily. Just like syllabus is always divided into modules to give you a better understanding the creator has done that too. The Modules vary right from lines, shapes to different types of ink and how to use it. From drawing a face to mastering each and every part, even knowing to make the real iris.
• Guarantee of Future Updates!
No matter how much you cover there is always something you'll miss out on such a wide field. Though there is everything covered there must be something left out. Also, in the world of art which is always evolving, you need to keep up with the new trends. So, the Secrets to Drawing Video Course gives you a guarantee of updates always. Keeping you updated with the new forms and tricks, this just couldn't get better.
60 Day Return Policy
When you buy the product and you feel like this is not the best match for you or it is not working for you, which would never be the case, you can return the product within 60 days of purchase.
Conclusion
Overall this is the best way to master your art and you could get where you wanted to be for years now. With this video course, your question of how to improve your drawing is answered and you can get the best of it. This is the best fit for anyone seeing to improve their drawing greatly or getting a headstart in their art career. With this, you won't have to waste hours on computers to draw as well.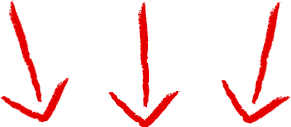 Find out what it takes to draw – and how quickly you can learn! Click here to access the Secrets to Drawing Video Course right now!