Last year around this time, my husband and I were just 2 months away from our first backpacking adventure in Spain. Both of us worked full-time jobs and had just the weekends to devote to planning for the much-awaited trip. Among several things planned, learning Spanish was one of the to-do items in our list before starting the trip.
Days passed, and the Spanish lessons never happened.
It was when we were 3 weeks away from our trip, did my husband and I start seriously thinking about taking a crash course in Spanish. This was mainly for ease of traveling, asking for directions, and having basic conversations with the locals.
My husband suggested we find a weekend class, but we were 40-year-old's.
Neither of us liked the idea of attending a traditional classroom session, it seemed too daunting. And we were not sure how a 3-weekend classroom session could equip us with even average conversational skills in Spanish.
So, I decided to search for courses over the Internet. I was determined to find a quick, easy and cheap course with good reviews, that provided the just-needed skills to use on our trip, without painful and unnecessary details.
The Synergy Spanish course by Marcus Santamaria
Luckily, I chose the Synergy Spanish course by Marcus Santamaria. His introductory videos were great, and I could see he was really trying to help people like me, get through this.
Apart from that, the testimonials and reviews seemed to come from people struggling with similar situations like mine, and something inside me propelled me to give this course a shot.
Signing up for the course
I signed up for the free course at first, and that night my husband and I took our first lesson together.
The first free video taught us 7-8 simple words, which were framed in various ways to form fully functional and meaningful sentences. These sentences were very much what we would need while making the first-time conversation with local Spaniards.
After teaching us a few words, the instructional required us to structure a few sentences using those words. Imagine our delight, when we were able to perfectly structure these sentences as the video progressed.
Having my husband on my side only made this experience so much more fun, as we took turns answering the questions on the instructional.
As soon as we were done with the instructional video, we decided to buy the full course. The course has been perfectly customized keeping the end user in mind, and the Synergy Video Course worth $97 seemed like the perfect fit for us.
The Payment procedure
The payment procedure was very simple and quick, and before we knew it, we had access to wonderful courseware from the Synergy Video Course.
The courseware consisted of the following
A guide on how to use the courseware
69 online video lessons
69 online audio lessons
Access to Synergy apps on our Apple and Android devices
An option to contact Marcus over a period of 90 days for free email coaching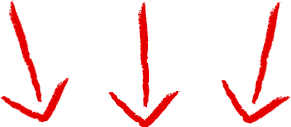 Get Synergy Spanish, Learn The Very Best Way For You To Learn Spanish Quickly – Click Here To Get Synergy Spanish Today!
The course proved to be brilliant, every step of the way.
As we began our journey on this road to Spanish speaking, we discovered how wonderfully this course has been designed to make learning as simple as possible. The course was never boring, and we made time for it each day, after work.
A few fun filled hours after work each day, helped us bond as husband and wife in ways we never expected.
What does the course contain?
Coming back to the course, it is divided into five modules, each module equally fun and rewarding in its own way.
Module 1:
This module consists of eight fun lessons, all teaching you how to speak about yourself. Though this was the first module, we were amazed at how we could introduce ourselves with considerable fluency right here!
The lessons were brilliant, and honestly, this module gave us a much-needed confidence boost.
Module 2:
This module helps you deal with people in Spanish – all in real world scenarios. A lot of fun, conversational starter tips, words, and phrases are introduced here, and expressing yourself in Spanish gets all the more "possible".  By the end of this module, you will find yourself excited to get out there as fast as possible and use all these conversation skills in real time.
This module gave a lot of flow to our sentences, and our sentences sounded less broken and more fluid now. We were getting so much better!
Module 3:
This module gave us a lot more words to use in daily conversations.
Though this module focuses on talking about your group, it also gives you a lot of tips and ideas on a lot of filler words to make your sentences sound more free flowing and easy.
This module was a really helpful one. There were more new words, and more fun trying them in new sentences.  At the end of this module, my husband and I even enacted a small role play, which had us rolling in laughter and a sense of pride.
Module 4:
This module teaches you words you can use while talking to a group of people. These words were simple to learn and practice in sentences. The videos were are very easy to follow, and we got through this module very quickly.
Module 5:
Module 5 concludes the courseware. This courseware teaches you additional tips and words to brush up everything you've learned in the last four modules. It gets you talking about a lot of extra topics in free flowing speech.
As we got through this module, we were so exhilarated by our new found ability to speak this wonderful language called Spanish.
Having a fair hold on the language gave us a new confidence to get out there and make the best out of the trip we were about to have.
The experience of a lifetime
We had a life changing trip that summer.
The language skills we had learned were beneficial beyond our expectations.
We were able to make easy, fun conversations with people from all walks of life, and this experience gave us a lot of insight into the local life in Spain. Simply put, it enriched our adventure in every way.
I was able to personally connect with a few women on the countryside while we were trekking, and the experience will stay with me, in my heart for all the days of my life.
We were able to get a true taste of the culture of Spain and experience the wonderful hospitality and generosity from the local people.
The people here really appreciate it, if you even attempt to speak their language, and treat you with special regard when you do.
The power of learning a language and using it to interact with the local community cannot be expressed in words.
The experience of learning this wonderful language will always stay with us, and we hope to revisit this wonderful country again someday.
After this beautiful experience, we decided to pay it forward by informing our friends and family about this wonderful course and how it helped us in more than expected ways.
This review is a small attempt at helping others know there is help available, and learning a new language is fun and easy, with the right guide.
There is something for everyone here.
There are 3 options available for you to choose from:
Synergy Light
This course comprises of 69 online audio lessons, one fast start Action guide and an app for iOS and Android users.
The cost of this course is $67.
Synergy Video
This course comprises of 69 online audio lessons, one fast start Action Guide, 69 online video lessons, an app for iOS and Android users, as well as an option to personally connect with Marcus over email over a period of 90 days.
The cost of this course id $97.
Synergy Video plus CDs
This course comprises of 69 online audio lessons, one fast start Action Guide, 69 online video lessons, an app for iOS and Android users, and an option to personally connect with Marcus over email over a period of 90 days. Apart from all of this, it also contains 12 CDs with all 69  audio lessons and a printed version of the fast start action guide.
The cost of this course id $125 plus the CD/Action Guide shipping costs.
Pros and Cons:
Pros:
Easy to follow videos
Fun learning experience
All material is downloadable
Short duration videos (maximum 15 minutes duration)
Course material is super effective
Course can be completed in a short duration
Cons:
This is a paid course. The Synergy Video course costs $97
As the course material is available online. If you need it on your device, you will have to manually download it.
In case you need CDs of this course material, there will be extra cost involved
 Additional details you need to know:
The author provides a 100% money back guarantee if you are dissatisfied with the course.
The Synergy Spanish contains a special memory technique to help remember Spanish words easily.
Provides cultural insight and consists of a lot of conversational tips to help you speak with confidence and gain local warmth and trust.
This course has helped us experience our adventures in a more fulfilling manner, and this review is an attempt to help others experience the same.
We wish to thank Marcus Santamaria for this wonderful gift to the human community.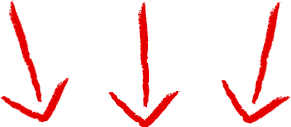 Get Synergy Spanish, Learn The Very Best Way For You To Learn Spanish Quickly – Click Here To Get Synergy Spanish Today!