Do You Have Any of These Problems?
I agree, not the best way to start a conversation. But, do you? Do you have a struggle drawing realistic figures?

Everyone had this phase in life, at least once or twice. You pick up a pencil/pen/or whatever you have next to you and begin with a line on a blank screaming paper. The majority of people drop the idea after a couple of minutes. The drawing looks terrible and nothing like the one in their imagination.
The others choose to struggle. To turn this one single line into millions and millions. Then they throw out the drawing…and start again.
Are You One of These People?
Someone who is willing to become better? Because drawing really is your passion?
But you just can't keep your figures in proportion! You can't draw gestures correctly and when you think about dynamic poses you start to sweat. Why doesn't your figure look realistic? Is it even possible without a real-life model?
Don't worry any longer. You admit that you have a problem that you are struggling with. And this review will give you the idea of what to do about it!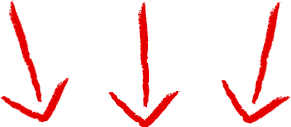 Click Here To Get The Shortcut Secrets Of Figure Drawing Today And Shortcut Your Learning Process, And Start Learning All That You Could Ever Want About Stick Figure Drawing!
Who is the Author?
Have you ever heard about mydrawingtutorials.com? Well, if you are really into drawing then you should have!
This website was created by Ethan. A man who is passionate about drawing and (the most important thing) actually can do it! The website started with only Ethan sharing his own tutorials. But soon the interest started to grow and more and more artists became part of this project.
All the tutorials on mydrawingtutorials.com are free of charge. But the website does offer premium paid courses for those who want to learn quickly and systematically.
Ethan admits that he gets comments and emails from people every day with nearly the same questions. Whatever you are struggling with in your drawing journey there is one thing you should know for sure – you are not the only one. So don't feel bad about it.
What Did the Author Do to Create a Course?
It looks like there are a few certain points that practically everyone feels bad about in drawing. Ethan found these weak places thanks to dozens of letters with the same questions.
He interviewed a bunch of artists (from art teachers to professionals) and asked them one single question – what is the big secret if you want to master figure drawing?
What was the Answer?
Certainly, every artist had something different to say. But Ethan noticed a few key points that seemed to appear in every answer. It turned out to be extremely simple and even obvious if you start thinking about it.
Practically every new artist makes one huge mistake. They get so excited about getting to learn to draw unbelievable compositions that they forget one important detail…
You should learn fundamental skills first.
Before you start building a house, there has to be something underneath it, right?
This one thing is crucial in becoming a real artist. You need a fundament of critical skills. And that's quite it.
But wait…
You might try to argue. If I spend enough time mastering my drawings, eventually I will become better at it. Even without mastering the fundamental skills. I will continue copying the figures from magazines. In fact, I am getting better already!
You are right here. After a long period of time, your skills will improve. But you have to understand one important point – you will hurt yourself in the long run.
A real artist just can't continue copying images. One day you will feel the desire to draw something from your head. And what would you see then?
A flat, unrealistic image that has no life in it… And you would be frustrated.
There is a great piece of advice from professional artists.
It is easier to start learning the fundamental skills than then trying to re-learn everything you had worked on through copying practice. Moreover, in this case, you would have to even unlearn the bad habits that you have picked up!
Yes, drawing is something creative. But there is a certain formula to mastering it. You should be organized and follow the instructions. This is what it takes to master any science, really.
So what are These Key Skills?
"Shortcut Secrets Of Figure Drawing: How Fast Can You Draw?" will help you to master every single one of these!
Drawing human proportion.
This is the core. Everything else in the drawing is based on this fundamental skill. Without it, your drawings will simply never look right.
Drawing a human figure in perspective.
Ok, what does that mean? In simple words, drawing in perspective means making two-dimensional drawings look three-dimensional. Giving a little volume to them. Because as soon as you start drawing figures in any other position except for the classic front one – you need to make it look realistic.
Drawing gestures and the manikin figure.
This manikin can make some people freak out. It is not a real human, but it is not a stick figure anymore. The manikin is like a transitional state. Practicing drawing on it will help you master the human anatomy in the next step.
Drawing human anatomy.
Here we are. Never neglect the anatomy. It is a well-known fact that the most famous artists in the world studied this science for years.
Shading the figure.
It is another tool that will help you make your drawings three-dimensional. But shading can either help your piece or ruin it. So make sure to learn this skill carefully.
Introducing the "Shortcut Secrets Of Figure Drawing: How Fast Can You Draw?"
Ethan has been working hard on this formula with his friend. And the reviews mark it to be extremely helpful!
Each skill builds up the following one. You will be able to progress quickly and without difficulties because everything is explained wonderfully!
The course covers each of the skills and elements and is made up of video lessons.
What to Expect?
Once you buy the "Shortcut Secrets Of Figure Drawing: How Fast Can You Draw?" course you get full access to the online member area. No physical product will be sent out!
The course is divided into six sections, each one giving you a step-by-step instruction. Moreover, you will be able to watch over the artist's shoulder when he is doing his job!
You are getting over 7 hours of material that will help you master the fundamental skills and…actually begin drawing realistically in the end!
What Does the Course Include?
The "Shortcut Secrets Of Figure Drawing: How Fast Can You Draw?" online course includes six full learning modules that are filled with more than 30 video tutorials.
You can choose to take the course as quick or as slow as you would prefer. But the result will stay the same – at the end of the online course, you will be able to draw. And your drawings will be looking good and realistic.
The modules cover the five key skills we have discussed previously. With each one providing not only video instructions but also step-by-step instructions and guides.
What is the Mysterious Sixth Module about?
It is the right question to ask, as we have mentioned only five key skills of drawing.
Well, the final module is the one that will help you combine all the knowledge you have gathered. You will learn to draw a complete figure from start to finish. Moreover, you will be provided with the answer to the ultimate question.
Where to start?
Are there any Bonuses?
Yes, there are! And they are completely free!
By the way, these bonus training are good enough to be made into separate courses themselves, but this is just how "Shortcut Secrets Of Figure Drawing: How Fast Can You Draw?" works – it is practically irresistible.
So what are the Bonuses?
How to draw hands.
The majority of artists find hands to be the trickiest part of the drawing. But don't worry. This guide has got you covered and will help you learn to draw hands in different positions from scratch.
How to draw the feet.
This is the part of the body that is often neglected in drawings. There is so much more important stuff than feet! But the thing is that no figure would ever look complete without realistic feet. So you would have to learn to draw them anyway.
Shortcut secrets of figure drawing e-book.
In a few words, this is a concentrated version of the whole main online course. What is impressive is that it has over 1,000 illustrations of all the anatomy parts in every angle possible! The quality of the detailed drawings is something that is most often mentioned in reviews.
Still Doubting?
The "Shortcut Secrets Of Figure Drawing: How Fast Can You Draw?" creators are offering a 60 day 100% money back guarantee. Check the online course without any risks and see for yourself that you will love it!
This course can be compared to a whole semester in an art school.
What cannot be compared – are the prices. Your wallet will thank you for choosing the "Shortcut Secrets Of Figure Drawing: How Fast Can You Draw?" online course.
Just in a few months from now, you will have the needed skills to become proud of your drawing abilities. It is the easiest and fastest way for a beginner or an intermediate artist to master how to draw realistic figures.
Good luck with making your artistic dream come true!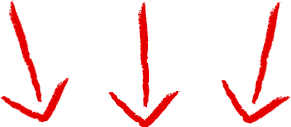 Learn The Shortcut Secrets Of Figure Drawing Today, And Learn How You Can Draw Anyone You Want In Perfect Detail, Without Even Using A Model!