About three years ago, I used to give private English lessons to Japanese students over Skype.
I remember that my first month on the job, I quickly learned that in order to help my students to the fullest extent, I needed to take a closer look at their language and culture.
There were moments when my students used online translators that would provide very little help. The confusing literal translations these online translators provided offered little assistance to my students.
We even had several moments where we were completely lost in translation and it really got in the way of our learning time.
Along with the language issues, culture was also something that made things extra confusing. From day one on the job, it was clear to me that the East and West are totally different worlds.
Direct and indirect speech, colloquial sayings, idioms, body language, and concepts of politeness that we simply do not know of in the West were things that I constantly confronted. After a few challenging weeks, I decided that it was time to learn Japanese.
I was not planning on becoming fluent, but I needed a good foundation in the language in order to better assist my students.
Finding the Right Program
It took quite some time to find a program that worked well for me. In fact, it took a lot of research and reading up on several reviews in order to find the online course specifically suited to my needs.
One review, in particular, stood out and I was instantly taken to a website offering a course named Rocket Japanese.
When you enter the home page, you are immediately offered a 6-day trial with complete access to the entire course.
If you are like me, you will find this offer very attractive. Especially since most online courses provide brief samples of the lessons and do not give you a complete look into their program before enrolling.
As I began to review the lessons a bit further I realized that this program had a unique style and interface.
The course has a dynamic variety of activities and lessons such as games, quizzes, listening activities, pronunciation exercises, and progress tracking tools to keep you engaged throughout the course.
Note one lesson is the same as the other, which prevents you from getting bored or plateauing in your progress. In a sense, Rocket Japanese looked like a diverse, fun, but challenging way to learn Japanese.
I could see myself picking up the language with the help of this program so I decided to register and buy the full membership.
How Does Rocket Japanese Work?
Rocket Japanese is essentially a 31 lesson course. Each lesson is presented in a 20-minute audio track where a Japanese conversation is broken down into easily digestible sections.
The reason for this is because Rocket Japanese aims to get you familiarized with how the language is spoken in the real world and not a textbook style version of it.
With each lesson, there are transcripts of each conversation written in "Romaji" (Japanese written in the English alphabet), Japanese using Hiragana and Katakana characters, and English.
By going over these transcripts, students are able to fully understand the context and gradually gain new vocabulary.
The audio lessons cover useful topics such as greetings, meeting new people, food and drink, travel/tourism, nightlife, arts, culture, family and friends, Business Japanese, and many other useful themes.
Personally, what I found to be very challenging was getting Japanese pronunciation down.
Since myself and many other beginners experience this issue, Rocket Japanese has a software called Rocket Record, which utilizes voice mapping technology and lets you record your pronunciation until your voice map matches that of a native speaker.
There are also several word games included in this course which aim to help you build up your vocabulary, test listening comprehension, and develop your Japanese writing skills. These tests are separated into two game sections known as  MegaJapanese and MegaVocab.
There is also a section called MegaHiragana to help you specifically focus on learning Japanese characters and writing.
The main idea in this section is to get you familiarized with the Hiragana characters through various contexts like transport, etiquette, dining out, holidays, the workplace and many other common situations.
As you carry on with each lesson, your individual progress is tracked by tests, which you take whenever you decide you're ready for them.
A good feature that I enjoyed about this course is that you get virtual certificates every time you pass certain tests or accomplish specific milestones. I found that this feature gave me motivation and encouragement to continue developing my language skills.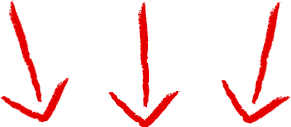 If You're Ready To Start Learning Japanese The Best Way Possible, Click Here To Get Rocket Japanese Today!
Bonuses, Extra Features and More
Along with all of the features listed previously, Rocket Japanese also comes with a few features that I feel are important to mention.
Some of which include:
A Japanese Learners Forum where a team of native speaking Japanese teachers and fellow enthusiasts are available to answer your Japanese language questions.
A Phrase Finder which helps you find words and phrases within different contexts throughout the course.
The My Vocab and My Notes Features which serve as virtual notebooks that you can record difficult words, phrases, and personal notes that you may wish to study in the future.
Flashcards in order to help you build up your vocabulary and knowledge of Hiragana. It is also worth mentioning that there is a different set of flashcards available for every lesson.
Optional Weekly E-mails that report on your success and point you towards lessons that would benefit you the most.
Another thing worth mentioning is that there is a 60-day full money-back guarantee if you happen to feel like this course is not exactly what you are looking for.
Some Things to Note
Although this is an excellent course, I have to be honest and give a word of warning to anyone considering studying Japanese. It is a well-known fact that Japanese is a somewhat challenging language to master.
Having said that, if you truly wish to learn the language, you will need to make a consistent and dedicated effort to your studies.
Most English speakers who choose to learn Japanese have to accept that this is a life-long process.
You will not become fluent in a matter of months, but it is important to know that there are even Japanese native speakers who up until their 30's are still learning new Japanese characters and developing their writing skills.
Another thing that you should consider is the fact that this course is tailored to the pure beginner looking to advance up to the upper intermediate level. If you have already been studying Japanese for a few years, it is important to note that Rocket Japanese does not come with an assessment test.
If you decide to start this course with intermediate level knowledge, just keep in mind that you will have to do some self-assessment.
The End Result
I found Rocket Japanese to be a dynamic and multi-dimensional approach to learning a new language. I even found that it helped me learn Japanese easily and quickly while having fun. This was especially useful since Japanese is quite a challenging language to learn.
The variety presented in this course kept me stimulated and on my toes. I also enjoyed how the course activities were tailored to my specific areas of improvement the more and more I continued with my progress.
Something that I also appreciated was the fact that Rocket Japanese incorporates cultural side notes and topics in every single lesson. This way, I was able to develop my language skills while learning about Japanese culture simultaneously.
Now after taking the course and gaining a good level of Japanese, I am happy to have made the decision to start with Rocket Japanese.
The cultural mix-ups and communication issues I experienced with my students reduced dramatically.
I won't lie and say that they went away completely, but now things are smoother in my lessons and my students are improving their language skills as a result of me learning about their native language.
I have to admit that I did not expect to get so much out of this course. Initially, I just wanted to learn some Japanese to get by with my students, but now I can say that I can piece together complete sentences, read, write and understand a great deal of Japanese.
My involvement with this course and my students has made me develop an interest in Japanese culture that I did not have before. As a result, I have carried on with my Japanese studies and I am planning a trip to Japan for next year.
With the help of Rocket Japanese, I hope that I can do more than just communicate with the locals on a superficial level, but actually get to know native Japanese people in a more personal way.
If I'm lucky, perhaps I will even get the opportunity to see what Japan is like outside of the tourist bubble, directly through the eyes of a local.
With all of this said, I would highly recommend this course if you are ready to embark on a language learning journey just like mine.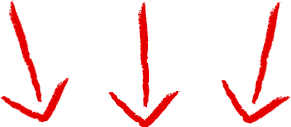 Click Here To Learn Everything There Is To Know About Japanese, Including All The New Vocabulary, Grammar, And More – Start Your Course Today!