Thank you for reading this review. I love to share products that work, or with which I have had amazing experiences. So you know where this review is going.
However, I do believe it is important to let others know when something great is out there and how they can benefit from it.
Rocket Italian is one of those products. I have tried other Rocket Languages programs, and they have been as amazing as Rocket Italian. But I got to Rocket because of Italian.
In short
In 6 months, I was a certified B2! Which is something like an intermediate-advanced speaker, reader, listener, and writer. Now, I had no option, which I think also helped.
I started with Rocket Italian because I got married to an Italian man, now together for 7 years, and I had to move back to Italy with him. Although I already spoke Spanish, which helped me a little, I couldn't believe how, mainly through Rocket Italian, I found:
Self-study made fun
Real life communication
Progression made by blocks
A highly portable method
Accessible and engaging
Some of you might think that I had a great advantage but living in Italy, and although this can be true, I know many foreigners living in Italy, especially from English-speaking countries, that don't go beyond Ciao, and I know other Rocket Italian users that have never been to Italy, but plan to come, and they are amazing.
My story
I was born and raised in Mexico. Growing up, besides Spanish, of course, we were forced to learn English in my private school. After getting some certifications by the end of high school, that told the world my English was well, I thought I was set for life with languages.
Mind you, it took me around 18 years to be good at English. So, I never believed I could be successful with languages. I already spoke Spanish and English and that was enough.
After college, I got a good job in tourism, and I was incredibly comfortable there.
Moving to Italy
One blessed day, I fell in love with the most amazing man, who was in Mexico for business. He is Italian, I am Mexican, so naturally, we spoke in English to each other. However, his English was not that good, and he knew nothing of Spanish, and I knew nothing of Italian, I knew there was going to be trouble.
After 6 months, he proposed, I said yes, we got married, and I moved to Italy. This is where it all begins.
Expressing myself
You see, when you are in an international relation, where one of them doesn't speak the mother language of the other, problems are soon to arise due to:
Miscommunication
Can't express your feelings fully
Can't relate easily to family
Finding a job is complicated
Many things go unsaid
As soon as I noticed this, I knew I needed to make a change. Listen, I fell in love, of course, I was not thinking, don't judge!
Italian in Italy
We were looking for Italian lessons in Milano, where we were living at the moment. Guys, the prices were INSANE, more than 50 Euros per hour, because I have an American accent and I am clearly a foreigner, they assume I have money.
It was crazy how profitable this business was for them, but not for us. We couldn't afford to pay say 200 Euros a month for 4 classes, and then what? What was I supposed to do outside of class?
Nope. We were not going that way.
Other online courses
I tried a few apps and courses here and there, and while they were great, I personally believe they would only offer 1 way of learning.
I know, I'm just whining right now, but well, now that I knew there was is world out there that could help me learn Italian, I knew that I could get more value for my time and money and would go out and get it, for sure!
Rocket Italian
One of my friends told me that, in her extremely expensive Italian course, paid by the American embassy there, they used Rocket as a complimentary learning system. But, she mentioned how she was learning a lot from it.
So, I went online, read some reviews, and decided to buy. We could afford it, it sounded well rounded, and they had their money back policy, so I knew I had to give it a chance.
The moment the purchase was done, I had immediate access to the system, and I was mind blown.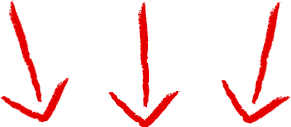 Click here to get Rocket Italian today, and finally learn the Italian culture and true language like a native – get it now!
Getting Started
Log-in
Browse a little
Get the app (very important)
Get the software, of course.
Let the magic happen
One of my favorite features was the tool for checking pronunciation. While some other apps do have this as well, Rocket checks your pronunciation and gives you feedback! It is not a simple yes or no so that you can actually improve and get closer to real Italian.
Also, the community. Remember I mentioned in the review I knew some people from around the world that studied through Rocket Italian? Well, there is a forum where you can connect with all of them.
Now, don't get it wrong, everything is individual, you don't share your subscription with anyone, but there is this amazing online community, it adds value because:
They give the best tips
They provide info on how to improve
You can make study sessions together
They point out to the best movies
Best music
Books
TV shows
Even places
I remember more than once I would come to my husband and ask him about X band or Y restaurant, and he would be surprised I would know about this.
The members of the community are amazing, and that has been a great support for me.
Take it serious!
Guys, one thing that you have to understand is that: If you don't take it seriously, if you don't commit, it won't work.
It's like therapy. If you go only 3 months or even 6 months, it's not going to work. You need to go at least 1 year.
I was studying on and off until one day we had this huge dinner with all the family. I thought I was well now, I would talk to my husband in Italian, he would patiently reply, I would get the main idea, and it would work.
However, when we were with his family, they were all speaking so fast! Using slang, using terms of endearment I didn't know, it was crazy!
I decided this wouldn't happen again. Got in touch with one of my friends from the forums who said she had made great progress in only 6 months, without living in Italy, and that she could help me.
The assistance you need
Through her, and Rocket, I found out how to:
Split my time effectively
Create the adequate environment
Curate my exposure outside Rocket Italian
Which material to focus on
This took less than 3 days and I got to it. From there, everything just got better.
One day, my husband challenged me to get a certification, so that it would be official, and internationally recognized, that I speak Italian,
With this goal in mind, the program, and the community, I was set!
How does it work?
Basically, you are guided through a learning curriculum that is based on language blocks that help you build sentences and understand how the language is constructed.
You get different activities that help you develop the four skills:
Speaking
Writing
Listening
Reading
But you can also choose to focus more on 1 skill if you wish. However, I would recommend a more balanced approach.
As you go through all the activities, you get your progress tracked, so that you can have a clear idea of your progress. The rest is history.
First results
The way I knew I was getting better was first by listening. Italians speak FAST! And the language is made so that the sounds connect, so it is not easy to determine when a word ends and when the other one starts.
I was not familiar with all the vocabulary of course, but I could determine when a word finished or started. Then, I would ask my husband for the meaning of X word. Much like a child does, that's how they learn languages.
Also, I was able to read the papers, in less than 1 month, studying around 2 hours a day (I know, it's a lot), remember I was in sort of an emergency.
The rest is history (you read it in the beginning).
Is this for you?
I would say Rocket Italian is for everyone. However, because it is a self-learning tool, you need to understand and make a commitment to yourself on separating some time in your week to sit down and study, otherwise, it won't work.
All the amazing job that the guys in Rocket Italian did is actually proven, there is not much to research, all the materials are there, the structure is there, everything you need. You just need to make a commitment and get to it!
So, what are you waiting for? Andiamo!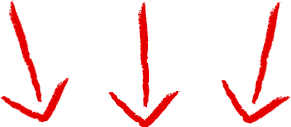 Start learning all about Italian and the culture surrounding this wonderful language today – click this link and get to learning!