Hi there, I generally don't write reviews since they take a lot of time and it tends to be very subjective on each one's experience. However, I did have a great experience with Rocket French, and I feel I need to share with everyone.
I got it because my French teacher suggested it. I was going to the local Alliance Francaise, taking lessons twice a week. However, because of work, I was not able to attend all lessons and, in the end, I decided to stop.
However, before leaving, I spoke to my teacher and asked to tell me if she knew of any methods that I could use to learn on my own and she suggested Rocket French.
What was so good about it?
I was preparing to take the B2 DELF, and I needed to keep on studying, I had three months to the test and, as you may know, there is a big difference between each level, so I needed to learn fast as well.
After 3 months of studying with Rocket French, not only did I approve the test, but also:
I had advanced further than B1
My 4 skills improved
My grammar was better
I became great at self-learning
Getting acquainted with the program
Rocket French is so easy to follow, intuitive, and there is an amazing community that helps you.
The best thing for me was the audios. I listen to a lot of audio books, so listening is my main skills. I would listen for some minutes while cooking, in the shower, in the car, or just before sleep.
It was amazing to be able to learn while doing other productive things.
The culture
Also, because of the nature of the program, I was exposed to the French culture. Listen, it would take me HOURS to know which part of the culture to focus on, or to actually learn, but with this method, everything was curated for me.
This was important because I believe that, when you are speaking to a native, they don't speak like you would learn in school, they speak with slang like all native English speakers do.
So, through this, I knew I was being prepared for a conversation with French speaking natives and succeed.
Taking the decision
Rocket French offers the option to get your money back for some days after you buy it. This was, in part, a great motivator for me to buy it.
However, since my native French speaker teacher recommended it to me, I knew I could trust.
I was afraid that, because I had studied in a traditional way before, I wouldn't be able to adapt to the system immediately, but I was wrong!
The interface, the materials, the forums, everything is so friendly and easy to interact with, I was so happy.
How does it work?
Basically, through the series of materials, and the APP, of which I will speak later, you are guided through a series of steps and building blocks that help you start constructing communication.
Also, as they track your progress, it is comforting to know and measure how far have you gone with your learning process and if you have reached your goals, and if not, how long till you reach them.
Vocabulary learning was so easy and, the best pat: FUN!
I didn't have a ball, that's for sure, but I mean, I was learning! So I think that really didn't matter.
Learn to speak French like a native quicker than you ever thought possible by clicking here and getting Rocket French today!
Getting better
OK, the truth about this is: Learning on your own is HARD! That's for sure! Anyone who tells you different must have amazing discipline. I don't.
Now, if the method doesn't keep you engaged or entertained, well, it becomes MORE difficult. But it wasn't the case with Rocket French.
So, even though I was not the best self-learner, I was making progress and actually getting where I wanted to be.
Little by little I developed the habit of studying some minutes during morning, lunch, and before sleep, and it worked wonders. Also, as I mentioned, I would listen to the audio files anytime I had a chance.
Facing reality
So, after 3 months, I was ready to take the test. I went into that room, went through all 4 stages, and then my results came and I was approved.
I had reached my goal!
However, I wasn't ready to quit.
After I was done with my first goal, I figured that, if I didn't keep studying I would lose my progress.
I then changed to the smallest package, because I would reduce the intensity of my studies and kept on going.
France!
After I told my teacher about my achievements, we were still friends, she mentioned that she was going back home for the Christmas holidays, that I was much welcomed.
New goal! I needed to get myself together to be in France with her and her family. I couldn't believe it.
I kept on studying with Rocket French, making progress, little by little, and got myself on that flight to France.
The real deal
OK, nothing can prepare you to LIVING in French and, the French, are not so kin to speak in English, so I had to do a triple effort to communicate.
However, I was able to understand EVERYTHING:
Order in restaurants
Ask for directions
Hit conversations with strangers
Talk to her family
Talk to the children!
The part of the children was the best. They are so cute and welcoming, and they could identify that my accent was weird and my word choice was more "polite", but we just got along immediately, and I was able to play their games, and just be a full part of the party.
This was such a life changing experience, I just couldn't believe it was happening.
Certainty
One thing that was really important was the certainty on progress. Because I knew I was actually getting better, I was able to dedicate time to other things without pressure and know that, whenever I was studying French, I was actually improving, so I needed to get to it.
Also, I mean, knowing that I am getting my money back is a big part of certainty. All the knowledge, and the flow of the method, I just know that I am paying fair.
Is this for you?
Yes! Hahaha. I will not make a list of things like If you like, X or Y, then no. What I would say is: This worked for me because I decided to be as disciplined as I could and I had some knowledge of French before.
Now, I do believe that this is also great for beginners. Especially if you don't know where to start or need to have a very clear path made for you. This can help you.
If you are an advanced student, there will not be a better resource to reinforce your knowledge.
If you are already taking lessons, and want something to complement your learning process, then this is also an amazing tool.
There is no way around it. Rocket French is just amazing.
Extra Benefits
The one thing that, even though comes for free and it's part of the program, is amazing, is the app for your mobile devices.
Basically, being able to learn on my phone or tablet, while on the way, on the train or plane, even in the toilet (not kidding, I was COMMITTED).
It is light, it doesn't consume much memory, great interface. Really, it was such a blessing for those boring waiting lines.
What makes it different?
Basically, what does it for me, is the community. It is great to be able to connect with other people that, either speak the language, or are going through the same.
Reading their experiences and tips, and supporting each other on this really interesting journey. Of which, you won't see much results until you get to the destination, and it is not forever!
With this method, you can reach your goals if you get to it, no fake promises, it is what it is, and it's amazing.
So, why Rocket French?
The app
The community
The convenience
The price
The tracking of progress
The achievements
Final thoughts
Learning French is not easy by any means, but it is great to know that software and communities like that of Rocket French exist and make it more convenient for us.
Convenience is the key, you can learn from anywhere in the world, at any time.  No hassle.
Being able to take control of your learning time and progress also gives great freedom and clarity.
I do believe that Rocket French is making things better for all of us who are dying to learn the language and are committed to it, at the same time, it is a great introduction for those who don't know where to start.
Give it a thought, instead of being locked in a classroom, you can be basically anywhere and still learn.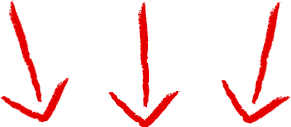 Start learning French the best way available anywhere – by clicking this link and getting Rocket French today!