English has secured its place as one of the main international languages of the world. If you would like to travel or work anywhere abroad, you may want to learn and master English as soon as possible.
As an English Teacher, I always want to try our various English Teaching methods in order to expand my craft and develop an understanding of how other people teach English.
I am writing this review after taking the time to learn from this platform and the results surpassed my expectations.
You ask yourself, 'but why is someone who is always good at the language taking the test?' to put it simply, I want to experience a product so that when I recommend it, I am well aware of what I am telling another person to consume.
Getting Started
There is a wide variety of online learning platforms for English and many other international languages, each one offers a different approach to; teaching technique, benefits and how much time it takes to complete the course.
I was looking for one that would not take up a lot of my time- I am already busy as it is, the last thing I want is to have sit through countless hours of learning.
So I started by doing some research to find out which courses are properly accredited and which ones have an internationally recognized certificate.
I had to pick a strategic time to start Rocket English after reading some reviews.
Learning alone can be quite a lonely experience, my students are lucky because they have me and class full of other students to make the experience fun.
So what I did was start at a time when I am on holiday, I had plenty of free time, I was with my friends, the atmosphere was more relaxed for me and as it turned out, I did not have to do that at all, because this system was fun and easy to follow!
Common setbacks
As a teacher myself, I am empathic to the learning experience. I had tried 2 other platforms before finally getting this one.
Although I was motivated to do it, for some reason going through with the required amount of discipline was a challenge.
The programs and systems were a welcome addition to my personal learning experiences, they came with setbacks like:
I had to invest hours at a time for a module
They had only one, or two at the most, types of learning
There was no flexibility
And the grading system was not clear, I did not see my results!
There were, of course, some good things that I appreciated about these online English learning courses. And I learned a lot, I am always open and determined to acquire any new knowledge at any occasion.
Start using Rocket English today to skyrocket your English skills to the next level and start speaking like a native!
The turning point
One of the courses I took were well structured but only allowed me to complete a module in one sitting, and under 3 hours. Which means that if I had one choice, sit down, learn and take the test without moving for the whole 3 hours!
At that point, I was getting frustrated and I decided that as much as I want to perfect my teaching craft and technique, learning online is definitely not a thing for me.
I tried meeting these challenges by learning on weekends only, especially in the mornings before my friends come over to my house.
Although supported in everything I do, they can be quite a handful to handle, especially when for a whole 3 hours you have to be 100% concentrated on something other than them.
I also tried to learn as much as I could on other websites, I wrote down notes and prepared as much as I could, I did, after all, wanted to pass with flying colors, I was an English teacher after all, which means I have to get nothing but the top grade for my English course.
But in the end, I was just frustrated and fed up with all the systems are I have used before, so I decided to stop.
The Solution
I started Rocket English specifically because it also came highly recommended by a friend. Leon never did have the best English comprehension skills from as long as I knew him.
He knew enough to hold a decent conversation when the need arises, and I always had to translate for him when we were on social occasions.
It seemed only right that I trust my Indian friend, maybe because my students were Indians but also because if Leon found this system useful, it has been worth it. Also, the reviews seemed mostly positive, so I had a close friend and the vox populi backing this up.
He was always not so keen on online learning; his best bet was enrolling on a Spoken English course once he starts applying for his Australian VISA.
I found out a lot of good things about this product from him:
It includes all four types of learning; kinetic, reading, aural, visual and reading.
It is very flexible! You can study at home, gym, while traveling, in your car or any smart device
Easy to follow, step by step instructions – I loved this a lot!
It is fun and enjoyable – this is a great bonus
You can select your own learning path!
Taking the decision
The above things are not what prompted me to finally make the purchase. Although it all sounded good, I had to know if I will have value for my money at the end of the day. I did, after all, want to explore systems and find out what works, what doesn't work, and what can I learn from to enhance my students' learning experiences.
So after Leon made an impressive account of what is in store for me once I purchase the Rocket Express Learning System, I decided to make my own research and find out how true was his description of the product.
What really moved me to buy the Rocket English Premium was its great value for money! After spending a lot already on learning systems that did not satisfy me, I was not looking forward to buying anything that was less than perfect and affordable.
Jason Oxenham, the founder, and CEO of Rocket Languages is convinced that after just 8 weeks you should be able to:
Speak to others
Understand when people are speaking
Learning more at a faster pace
Having fun on the learning experience
And this is why there is a money-back guarantee if the product did not live up to its expectations or for some reason you are not fully satisfied.
By contacting the support desk at Rocket Languages, you will have all your money back.
The system
You have the freedom to learn in your own terms and on your own time. Language learning is fun and easy to follow and in no time, you will be well on your way to become a confident English speaker.
Becky Miller, The Rocket English Premium assures us if you have tried learning English online before, and it didn't work out, it is not your fault.
This is a good way to get know that if a system is designed with a learner in mind, it is the best one.
This system focuses on The Content, The Environment, and The Learner. It uses native hosts and fun conversations as well as clear explanations to make sure that you understand exactly what is going on at all times.
The content
There are Rocket English's 30 Conversation & Vocab Lessons which break down everyday English conversations into small segments so that your mind can more easily absorb and remember them.
This system uses the 'chunking method' allows you to learn English at any place that you feel comfortable at as well as at the privacy of your own home. You can practice speaking by doing the following:
Recording yourself
Play it back to check how you sound
Overlay your audio with that of a native speaker
Keep practicing
Other benefits
I found out that there was a Rocket Languages app for Android and iOS. This came in handy when I was traveling – and I travel quite a lot – so I was happy to know that I had everything I needed right in my pocket.
This app is free once you have become a member, it comes with all the functionality of the full site and it is seamless.
Whenever I felt stuck, I used the members' hotline or the 24/7 unlimited lifetime online access to ask for help from the team of native speakers, English Speakers, and fellow English enthusiasts.
I feel like this is designed well to fit my lifestyle, preferences and it caters to all my needs, I learned a lot and I enjoyed learning as well.
Final thoughts
The refreshing addition to my lifestyle and career is well appreciated by my students because now, I understand them more and I have become better at my classes. It also feels good to keep increasing my craft and improving my competencies.
I am not a native English speaker, I learned it, which means I understand what it takes to learn it and why it is important to follow a proven method like this one.
I would recommend the Rocket English Premium any day to anyone who is finally ready to take a leap and learn the English language, I know that by the time they are done, they will be speaking like natives.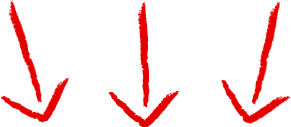 Start learning to write and speak fluent English today, click here to get access to Rocket English now!