Welcome to our review of the Rocket Languages' Sign Language course. Most people forget about sign language when they think about learning a new language, but it's a good addition to your toolbox of languages and can even be helpful when looking for a new job. But it also is pretty hard to learn, especially using a book or a written tutorial. But fear not, because today we will be reviewing Rocket Languages' Sign Language course.
There are a lot of reasons why you should try learning sign language, but we'll show the 5 most important.
5 reasons why sign language is one of the things you should try to learn:

 It's useful when you have a deaf friend or a family member.
 You can easily cheat on tests.
Communication is a vital thing in our lives so ability to communicate with everyone is very important.
You can nicely polish your resume with it.
Learning and using sign language forces your brain to work harder and faster which in turn causes you to gain some mental aptitude
So, ok you decided to learn sign language but now you're wondering how to do it. That's where Rocket Languages' Sign Language course comes in. It's mostly in video format and has useful tests at the end of each chapter. Let's start reviewing why it's the best choice for learning sign language.
The lesson begins.
The first thing you see when you log on to Rocket Languages is the plethora of topics you're supposed to cover on your journey of learning sign language. It looks really professional and uses the best teaching techniques to help you learn this hard language.
1)The written part
When you click on the first course you see a few paragraphs of text. Well, the text teaches you the history of the language as well as many rules on how to behave when you converse with another person. So not only you learn how to technically use the language but you also know the savior-vivre so you won't make a cultural mistake.
"But you said that sign language is hard to learn using written tutorials!" – Yes, I said that, but the written part doesn't really teach you any letters or words in the language but rather aims to show you how to properly use it and not make yourself look bad.
2) The videos
With that in mind, we come to the point when it's time to try the language and try to understand people talking about it.
I always said that when learning something, videos are the most important part of the learning process, and these videos are one of the best I've seen, the quality is great and people in them really know what they're doing. One thing I would change is I would put a slow-mo mode into better follow the signs and also when you pause the video you should see the image so you could memorize the signs.
The videos are short and show short sentences so memorizing the signs was easy and painless.
3) The tests
On the end of each lesson is a test where you're tasked to translate what a person on the video is saying, which for me is a great way to test your skills and to check how fast you're learning and if you need to revisit some lessons before taking on next.
And I think that this is a major problem when learning languages on your own, it's hard to assess your skills and many different sites that offer help with learning don't give you any means to do it. But here I finally found a test that really helped me assess how fast and how much I was learning.
Cultural (in)differences
The biggest problem with every language is the culture that comes with it, for example shaking your head means yes in Bulgarian, and to truly learn a language and use it you need to know this types of small differences. Of course, sign language doesn't have that many differences but it has a set of rules and behaviors so it can be used effectively. This course provides a really detailed explanation for every quirk and small detail that comes into using a language, especially one where visibility and speed can really affect communication and efficiency. For people to understand you when you use sign language it is important that they can see exactly how and when your hands are moving. So keep your hands visible at all times and don't forget to read up on that.
Learn How You Too Can Communicate In The American Sign Language In Just A Couple Of Months By Clicking Here And Getting Rocket American Sign Language!
Appearances are everything and when talking to someone, especially in sign language, you need to know how small differences can affect the response that that person will go with. You can't go offending people on your first try with a new language, can you? That's where Rocket Languages' tips come in handy when you know what you should and shouldn't do and how to show your hands, you're already on a much higher chance of success right?
"But I don't want to commit so much time to learning a language"
Yes, sure there are a lot of lessons and they take time but I can assure you that because of the technique you use to learn that language on this course, it's gonna take a lot less time than learning it somewhere else. The lessons and the tools that are given you in the package, really make it a lot faster and easier because you are truly immersed in the learning process. You won't nod off or go watch tv because it keeps you glued to the screen and because of that the time invested will be a lot shorter and more interesting. And it is that level of immersion that really makes it worth it.
"But still, I have doubts as to why I should learn this language"
Yeah, it's not the first language that comes to mind as easy to learn and useful but when you look deeper, you notice many useful things. For example, sign language draws from human ability to communicate using non-verbal means and learning that language helps to understand that non-verbal level of human connection. It trains your brain to recognize more easily when someone is concerned, happy or mad, and that can be very useful even when you're not using the language.
"But why Rocket Languages?"
Because it's the best you can get right now and that's why we review it. We post reviews of only the products we like to show our readers the good stuff, the cool stuff. Rocket Languages is really great when it comes to learning new languages, not even sign language, because of the sheer amount of information you get when you buy their package. But if you don't believe us then check it out for yourself.
"So what do I get when I buy the package?"
For 69.95$ you get a really great deal, not only the full courses package and all the other stuff I mentioned but also a dictionary to use as a cheat-sheet of sorts and a puzzle game to train the skills you acquire. Since most sites don't even teach sign language and even if they do it costs arm and leg for basically a dictionary, and private lessons are at least 50$ an hour which is very expensive, I think that Rocket Languages' ASL course is the best deal you can get out there. The amount of stuff and information you get is amazing and all the tools for training and remembering the lessons are extremely easy to use and fun.

In conclusion
I think that Rocket Languages' ASL course is extremely useful and fun to learn. I already know a few languages and ASL will for sure be a nice addition to my "toolbox". The amount of knowledge about non-verbal communication and how gestures can mean a thousand words is really tremendous and invaluable when it comes to social encounters, not counting that now I'll have an ability to communicate with people who are deaf and that opens a whole new line of communication for me. If you have an interest in languages or you want to learn a new useful skill I really recommend this course. And even if you don't then it doesn't hurt to try, maybe you'll use it one day.
If you liked this review, check out others on our site and also check out the products and services that we review for some cool and fun language courses and learning aids.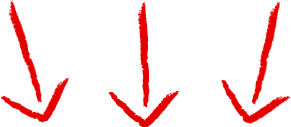 Click Here To Get Your Hands On Rocket American Sign Language Today, And You'll Quickly Learn To Communicate In Your New Language!