Is there a song that keeps on bugging you because you can get its pattern by hearing at full speed?
Is frustration eating you up for not being able to play like your favorite guitarists?
Are you tired of deciphering the mystery codes of your favorite songs?
Do you feel out of place when you can't play along with your peers for a fast-paced song?
Worry no more. Musician's secret is revealed!
End your agony of not getting the pattern of fast-paced songs. Be equipped with the musician's secret weapon… the Riffmaster Pro.
It is a musical software that is suitable for either beginner or advanced musicians. Its use is universal, regardless of your instrument, your skill level, or the type or gender of music you play.
This software is an invaluable tool because it enables you to slow down a song so you can hear not only WHAT is being played but the nuances of HOW it is being played.
Here is a review for the crowd favorite software.
Learn the song faster and easier.
Riffmaster Pro will enable you to slow down songs without changing its pitch, so that playing fast-paced songs will be easy, as in very easy.
It lets your favorite guitarist's music played to you slowly. Imagine being able to play along with Jimi Hendrix, Eric Clapton, Eddie Van Halen, Stevie Ray Vaughan, Steve Vai, Brian May and more. RMP slows down any audio from 99% down to 25% of the original speed of the song. The sound is distortion free and uses the latest in time stretch technology. It feels so good to jam with your favorite artist at your comfortable pace.
It helps you get all the notes with ease. Music will be played note-to-note. Move on to the days when you keep on looking to those tab books for they are most of the times not accurate. Figure out complicated guitar solos note by note at your own pace. A musician learns more by listening. Ear training is the key as a musician. It will be a very big help to train your ears to perfection and sensitivity to notes.
It has lots to offer.
• Master any Guitar solo faster than ever before
• Master any Guitar Riff faster ever before
• Master the Chords To Any Song faster than ever before
• Build and maintain Amazing speed of Any solo or riff
• Master difficult phrasing like never before
• Master any guitar solo, lick or riff Note for Note
• Learn the lyrics to Any song quickly
• Discover the Magic of "Playing By Ear"
• Learn any song Fast
• The Perfect Speed & Ear Training tool for all musicians beginners to advanced
It is a very handy music tool.
It is available for Windows, Mac, even on your iPhone and iPad.
It is quite simple and easy to use. It allows users to slow down, speed up pieces of music or change the pitch, do loops, EQ and reduce vocals. This is a good piece of software for learning tracks and playing along. You can also use this to try playing a track using a different key. With this function, you can add personal spice to your song.
It is a great help for teachers.
It will also be a good help for music teachers. With this handy tool, you and your students can now enjoy the new age of guitar instruction. With this software, teaching fast-paced songs will be easy. The teacher can adjust the audio to a comfortable speed that the students can play along with.
It will be such a time saver for you if you're still using notepads or manual tools like Excel/Word to plan your lessons, do your invoicing, etc.
Here are some of the things that this will help you with:
• plan and organize your lessons
• have a calendar that you can share with your students
• Send email reminders for lessons, recitals, performances, etc.
• keep track of books that lend to your students
• handle your invoicing automatically
• create your own website
• And many more features!
With Riffmaster Pro, you can avail the 10% discount on the first month with the Music Teacher Helper software.
Teaching is sharing. It would be useless if you can't teach your students efficiently about the songs or solos they want to learn. It will give encouragement and will boost the confidence of the students that there is a way for them to play their favorite songs. Frustrations will be gone for secrets are revealed. They will now enjoy playing guitar with ease at their comfort zone. It will eventually give joy to the teachers jamming with the students no matter how hard the piece will be given.
Designed by musicians for musicians.
This amazing music tool is designed by musicians for musicians. It is designed by Mr. Heath Nicholson, a professional session guitarist, teacher, and author. With that in mind, you will have confidence that this app is of high quality and will really help to developed and level up a guitarist's skills.
Focus, practice, determination, perseverance and Riffmaster Pro will bring greatness to your guitar skills.
Cannot wait to have this amazing music tool on your device?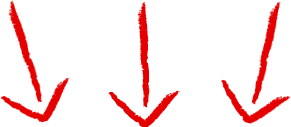 Get The Riff Master Pro Here, And Start Practicing All Your Favorite Tunes In Slow Motion – Speed Up Your Guitar Lessons, And Learn To Play Your Favorites Faster Than Ever Before! 
Regardless if you are a beginner or advanced guitarist, this software will help you improve your craft and will pave the way to excellence and greatness.
Value for money.
In this century of technology, there are many pieces of software on the market and websites that offer the same kind of services, so it is a factor to put in my mind the value of money.
This musical software is offering a free trial version for you to have an experience of this crowd favorite music software. There is no risk at all – you can try their 10-day trial and then they are offering 60 days money back guarantee, so if you are not satisfied with this software, you can request your money back.
Also included in their package is an impressive Bonus Package worth a staggering amount of $268.45.
• Bonus #1 – 'How to Tune Your Guitar' (Valued: $19.95)
• Bonus #2 – 'How to Read Music E-Book' (Valued: $19.95)
• Bonus #3 – 'Report: Buying the Right Guitar for You' (Valued: $19.95)
• Bonus #4 – 'Report: Warning, What to look out for when buying a Guitar Online'
(Valued: $29.95)
• Bonus #5 – 'QUICK Start ROCK JAM TRACKS FREE mp3 Backing Tracks! Volume 1 & Volume 2'
(Valued: $79.90)
Volume 1                                                                                Volume 2
Track 1: Am Blues                                                                 Track 1: D Dirty Groove
Track 2: G Blues Straight Feel                                             Track 2: Hendrix Style
Track 3: Am Miles Davis Style                                             Track 3: Chicago Blues
Track 4: D Rolling Riff                                                           Track 4: Clapton Style
Track 5: Gmaj Swing Jazz                                                    Track 5: Full Band Track
• Bonus #6 – 'The 15 Essential Chords' (Valued: $29.95)
• Bonus #7 – 'Printable TAB Sheets' (Valued: $9.95)
• Bonus #8 – 'Printable Chord Grids' (Valued: $9.95)
• Bonus #9 – 'Printable Fret Board Templates' (Valued: $9.95)
• Bonus #10 – 'Printable Guitar Success Chart' (Valued: $19.95)
• Bonus #11 – 'Killer Warm up Chart' (Valued: $19.95)
• Bonus #12 – 'Free Fret Board Training Software' (Valued: $39.00)
Aside from seeking after Bonus Package, it also offers pro video tutorials corresponding to your system. Featured video tutorials are:
• Quick Start – introduction to the application
• Loading, Looping & Slowing down a Song
• Change the Pitch of a Song retain the Speed / Tempo
• Saving and exporting adjusted loops and whole tracks
• Setting EQ, Vocal Reduction in a song and adding notes
With a very wide range of functions plus the bonus package and video tutorials that it offers, surely it is a must to buy! In addition in consideration for the value of money, MINOR updates are free of charge to registered users for a 12 month period from the date of purchase and MAJOR upgrades are charged at a smaller % of the sale price to registered users. Two thumbs-up for the value of money for Riffmaster Pro.
Do not settle being an average guitarist, when you can be the next John Petrucci, Mark Knopfler, Eric Johnson, David Gilmour, Jimmy Page or Kirk Hammett. By learning all the notes, eventually, you can gradually speed up your play just like a cool guy holding his guitar on the center's stage. As I said, in time you will get there.
As a first great step towards musicality greatness, buy this software and jam with songs like Jaded, Platypus, Reject and St Jimmy. No more bugging songs, it will be easy to learn the pattern, note-to-note. No more frustrations, you can play as well as your favorite guitarists or even better in time. No more wasting time deciphering thinking that a song has mystery codes, all you need is this software and practice your ears. No more out of place moment, for you now know the notes and you will gradually play it with ease and confidence.
Be equipped with this musician's weapon, a not so secret weapon actually since it is already well known in the different parts of the world.
I hope that you found this Riffmaster Pro review useful and helpful.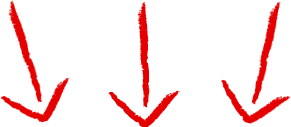 Start Hitting Your Favorite Riffs With The Riff Master Pro Today By Clicking This Link, And You'll Finally Be Able To Learn Your Favorite Tunes At Your Own Pace!