Realistic Pencil Portrait Mastery review
Introduction 
The Realistic Pencil Portrait Mastery is a guide book on pencil sketching by Christopher Sia. The book is for anyone who has even the slightest interest in the subject. No previous skills are needed for taking up this program. The book starts with very minor basics and gradually moves on to more challenging portions.
The very notable thing about Realistic Pencil Portrait Mastery is that is a comprehensive course to master the art of pencil sketching within a short period of time. If you are dedicated enough, you can catch up with all the techniques in as short as 12 weeks. The book features 605 illustrations in total. This is a very special feature of the book because you will hardly find any other book with so many illustrations. These provide a strong visual background to assess your own level of skill and the rectifications that are required.
Christopher has covered a number of things in the book from drawing specific body parts to adding realism into the sketches. The book contains over 260 pages of instruction that are laid down in fashion to guide you from the beginning until the end. Sketching difficult parts like the irises and giving a realistic touch to the air will no longer be an issue.
Christopher also knows where amateurs falter the most. Therefore, he has dedicated different sections exclusively to the different challenging issues. Most of the reviewers have found his guide book very helpful. The detailed nature of the book is especially great for drawing lifelike portraits. The book has also been integrated into the curriculums of various drawing courses. It is like an all in one book. Christopher has tried to address all the facets of the pencil technique in this book. So if you are really interested in the subject, then it is worth the investment. You can take your time and go through all the techniques at leisure.
There is, however, an issue. If you try to learn everything all at once, you might get a little jumbled up. Therefore, it is best to deal with each one separately and move on to the next one only when you have mastered the previous techniques. Many people have also expressed their disappointment at the non-inclusion of any video tutorials. Since drawing requires very specific and clear-cut techniques, video tutorials would have been exceptionally helpful, but sadly you will only get the book in the form of a paperback or an e-book.
There is, however, one bonus point in having as a book. All of the illustrations featured in the book are very high resolution and you can peer at it for as long as you want. The portraits are 100% lifelike and serve as an excellent incentive for the budding artists. It portrays the achievability with pencil sketching and therefore can up your confidence level.
A significant feature of the book is that it contains a specialized 12-week program for pencil portrait mastery. Users have stated this as being very helpful. It is also better to first take up this course and then move on to the other exercises. What this program does is that it nurtures your basic drawing skills until you are confident enough.
The entire 12-week program focuses on a single subject that is Realistic Pencil Portrait Mastery. Each week will have separate exercises. After the 6th week, you will be ready to move on to the slightly advanced levels. After the completion of the 12th week, you will already have developed a strong foundation for sketching pencil portraits.
There is, however, one drawback to this 12-week program. It gives all focus to portraits, which is sketching just the face. So you will learn a lot about how to draw the eyes, ears, nose, teeth, mouth, forehead and hair, but when it comes to drawing other parts of the body like shoulders, arms, legs and more, you will again have to start from scratch.
What is it?
Christopher Sia is now an established and highly skilled pencil portrait artist. However, he says that it did not just happen overnight. When he started off, he had very little skill, but his passion kept him going. He would sit for hours and practice his drawing. However, despite putting so much effort, he always felt like he was stuck on a rather mediocre level. It was at an art exhibition during his amateur days that he got the real incentive to make a breakthrough. There he saw the works of many great artists, created with talent so much higher than his.
The exhibition must have served as a true inspiration to him, for he went back and started once again with his drawing board. He drew and drew till he finally started seeing some improvement. Now, he has acquired so much skill that is all excited to share his techniques with aspiring pencil artists. In his book, he has included all the true techniques to achieve perfect pencil portraits. By undertaking his course, you will not have to go through much of a hurdle. The contents are very palatable and detailed. The artist has also tried to include as many aspects of pencil sketching as possible. It is more like a one-stop solution for pencil sketches.
If you are enthusiastic enough, this book will allow you to explore the depths of pencil art and uncover your true potential. The book is also filled with exercises and challenges in assessing your level of skill. So you will easily come to know where you stand.
Being a passionate artist himself, Christopher has tried to help the aspiring artists in every way possible. You do not have to worry a bit if you do not have much prior experience with pencil sketching. The book has a separate program for beginners that teach you all the essential skills and techniques required for the other comparatively advanced programs. Christopher has also exclusively stated that his book is for anyone who would want to take up pencil sketching.
Who is it for?
As mentioned earlier, Christopher Sia is an artist cum teacher. Till date, he has taught more than a thousand students. He tells that till just a few years ago, he was not really good at drawing. More than often, he found his works to be very mediocre. He took up a number of art classes, used tutorials but nothing really seemed to help. His friends and family even suggested that he should give up the art, but despite failed attempts, the passion lived strong inside him.
Then he realized that the only time he was making progress was when he was teaching others at his own expense. This allowed him to explore deeper into the techniques. It was this that served as a turning point. Currently, he is entirely dedicated to helping all those budding artists who have been facing similar issues like him.
With this book that comes in the form of a package, he wishes his techniques to be accessible to as many people as possible. His book will not only guide you on creating the perfect pencil sketches but will also develop an innate passion for drawing. This book is for anyone, irrespective of the prior skills.
Features
In this section, the contents have been broken down as distinctly as possible so that you know whether your investment is going to be worth it.
Lesson 1 – this is the first book in the package and contains 55 pages with 126 illustrations that are exclusively dedicated to sketching the eyes
Lesson 2 – this is the second book in the line and has 49 pages in all with exactly 163 illustrations, all explaining the techniques on how to draw a realistic nose
Lesson 3 – this third book has a total of 21 pages and 61 illustrations. The book demonstrates each and every step of the technique on how to draw the perfect mouth and teeth while keeping them expressive of emotions.
Lesson 4 – this is the fourth book in and has 25 pages and 126 illustrations all of which will show you how to draw a realistic ear.
Lesson 5 – this is the 5th and the final book with 45 pages and 128 illustrations. The entire content of this book is to teach you how to draw hair like a master using techniques.
Each of the lessons bears an elaborate detail. Christopher has tried to make everything very clear and has also added fantastic bonuses all along the way.
The book will also guide you on what are the supplies you will need before starting out on your course.
Bonuses
Once you buy Christopher's guide, you get access to the following bonuses:
5 Lesson Process Maps
100 High-Resolution Reference Pictures
12-Week Pencil Portrait Mastery Exercises
Lifetime Free Updates For Realistic Pencil Portrait Mastery
Pros
The book is every bit worth its price
You can take your own time to catch up with the lessons
It will increase your overall drawing skills
The ebook is available for instant download
60-day money back guarantee
Cons
It gives extensive detail about drawing specific parts but does not guide you on how to put them together
it mostly teaches you about shading rather than pure observational drawing
you can only use these techniques as long as you have a print as a basis
only uses graphite pencils
only features the portrait of celebrities
Conclusion
The entire package comes at $ 45. It may not cover all the topics of your interest, but will surely increase your drawing skills by a huge degree. The book is every bit worth its price.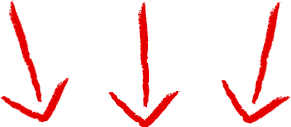 If You've Been Wanting To Start Pencil Drawing And Do It Well, Then Click This Link To Get Realistic Pencil Portrait Mastery Today, And You'll Be Drawing Realistic Portraits Soon!