Let's face it.
Nowadays you don't need a super cool camera to become a great photographer. Or simply to take amazing images.
Remember when less than a decade ago, only if you had a camera you could take fascinating shots. And even if they weren't that good, everyone would still gasp – after all, they have been taken on an expensive camera.
And our phones used to be just for making calls and receiving messages. Well, we could play snake sometimes, but that was pretty much it. And the ringtone of the mobile… Remember that dreadful noise that you used to pick out with all seriousness? Oh, what a time 🙂
Personally, I always found that it is so much easier to take photos with your phone (now that we are back in the 21st century). Because, we have to admit, if you have a camera, you should have at least some knowledge about how to build the composition, what regime to pick and so on. Otherwise, the pictures would certainly turn out rubbish.
On the other hand, we have the phone. Everyone has that thing. And even the relatively cheap models have quite nice cameras that do the thing – capture the moment that we are experiencing right now. You don't really need to understand the composition of the background – everything seems to look quite ok. But what doesn't – well, you can always change that using hundreds of the photo editing programs out there.
But if you are here, it means that you are ready to take your telephone photography to a whole new level. And now is just the right time to do that. Because nowadays professionals really don't care what equipment you have used to capture the moment. After all, phone photos have even been the winners of several worldwide competitions.
So, why not try to get that kind of recognition? Or at least a couple hundreds more likes on social media?
I present to you…
Phone Photography Tricks – the secrets of taking photos that will blow away your friends and family.
I mean, it wouldn't be smart to tell you that any telephone camera is much better than a professional one. But the trick is that you can make your phone camera take pictures that are just as good as the ones that are taken on a DSLR camera!
But the fact remains the same, even though nowadays we do have a lot of expensive phones out there. There are actually practically none that are more expensive than even not the very best camera. But why spend a small fortune on a DSLR, if the quality of the images is nearly identical nowadays? And with the help of Phone Photography Tricks, you will make sure that even the professionals won't be able to spot the difference!
By the way, when we are talking about the money that you would have to spend if you decide to buy a camera – it doesn't really stop only on the gadget itself. You would surely need a belt and a camera bag, but that cost nothing in comparison to a special lens that you would need to get if you want to be able to capture great shots. And there are so many different lenses for different occasions…
But even all these things don't make you a cool photographer. If you really want to deliver good pieces – a camera and a lens are just not enough. You need to attend at least some kind of courses to be able to find the frame, for example. Should I even mention how much this stuff costs? And the amount of time that you would have to spend on the lessons… Ridiculous!
Here is the truth.
You don't need a DSLR. You don't need an expensive lens. And you surely don't need to attend special courses to be able to take mindblowing pictures.
In fact, you already have all the equipment that you are going to need. And that is your smartphone.
By the way, it doesn't matter, whether it is an iPhone, HTC, Blackberry or whatever you appear to have. All these phones have the ability to take amazing shots. And everything you have to do now – is simply to learn how to take these pics.
This is exactly what Phone Photography Tricks will help you do, fast and easy.
But before getting any further, how about meeting the author of this cool program?
Meet Carl Hartman – the creator and founder.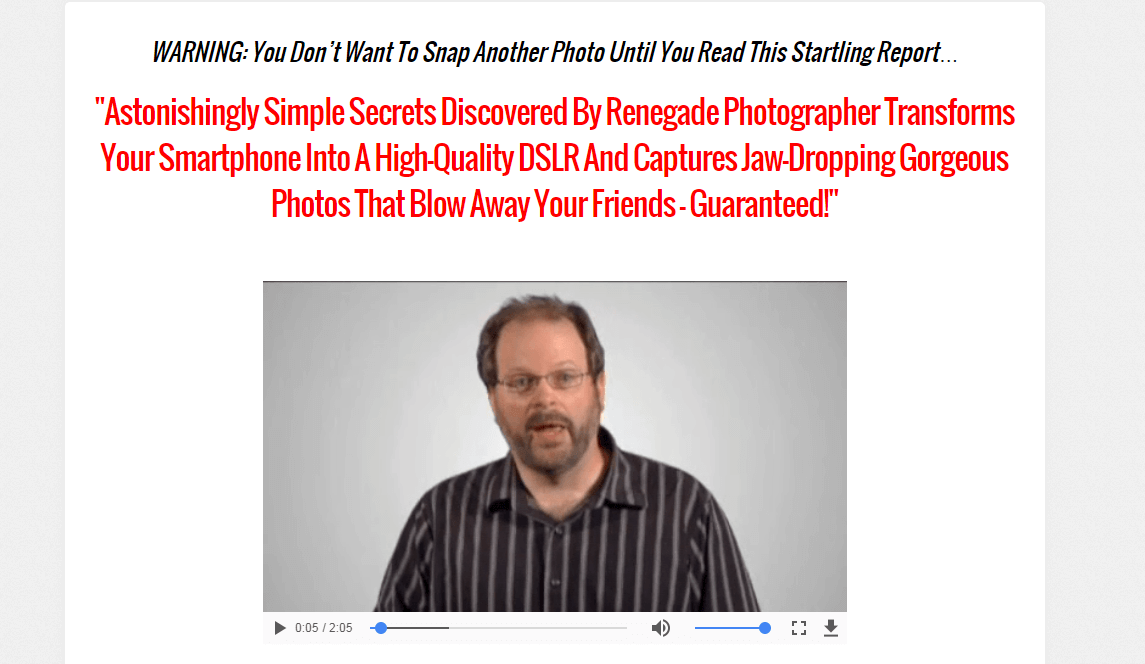 Carl is a professional photographer. And he is the guy that promises to make you one practically overnight. But what has to make you trust the man?
Well, Carl Hartman has more than 25 years of experience in photography. And let me just tell you that his list of accomplishments and jobs completed is quite fascinating. Let's just say that Carl is extremely famous in the professional part of photography lovers.
All was going well until not so long ago. Don't worry, there is no type of tragedy involved, but just a great big confession that once came to Carl. The technology nowadays has made such a gigantic step forward that practically an amateur, a simple newbie can make pictures that are just as good as Carl's, a man that has over a couple of decades experience in photography.
The man was furious at first. He remembered the time when he had to save money for months just to buy his first professional camera that was a must-have for photographers at that time. But now everyone can take cool pictures? Even without a camera and years of experience? What the hell is going on?
Carl Hartman became interested in the topic and wanted the review the field a little closer. And the results were astonishing. Because the absolute truth – is that you can turn any camera on your smartphone into a real DSLR!
Well, he means that you will be able to take pictures that are just as amazing as if you have taken them with a $1000+ camera.
Isn't that amazing?
Does Phone Photography Tricks really work?
With the program, you will be able to go beyond simple photography and take the shots that will leave your family and friends amazed/ What a wonderful addition to a family photo album, for example.
But once you start using Phone Photography Tricks, you will find that there is actually so much more to that. You will be able to take first class photos using a simple smartphone camera. And (who knows?) maybe this will become your job! After all, after seeing all these amazing pictures you will surely have a cue of people begging you to take a miraculous photo of them.
Whether to do that for free or to starts earning quite great sums of money – that is all up to you. The reviews prove that a lot of users were ready to start doing commercial photos already after a week of using the program!
But let's make it a bit more clear and tell you what exactly you will be able to do with Phone Photography Tricks.
Ever wondered how these amazing images with penlights are made? That makes sure that funny shapes or words are forever frozen in your photo? Well, now you will be able to do that and even without a special penlight.
Your nature shots will simply be taken to another dynamic level, where you will be able to see every single breathtaking detail.
Sometimes you just need to take that 360-degree panoramic shot. Learn how to take the perfect one!
The rapid movements shots will never be something tough to capture for you ever again. Get any moment frozen in your shot with the precision that a lot of professionals don't know how to achieve.
Make the photos of your babies and pets extra cute with the help of these secrets (a lot of reviews admit that they love this feature).
If you are one of the guys that adore taking delicious food pictures – there is a surprise for you as well. Learn how to make everyone's mouths water after taking a glance at your images.
And so-so much more!…
Is Phone Photography Tricks just a scam?
Well, let's face it – nothing says 'not a scam' more than a money-back guarantee. In this case, the author decided to provide a 'results-or-refund' one.
What on Earth does that mean?
You have 8 whole weeks to go through the video lessons and try out as much stuff as you can. In case you have a slight shadow of doubt or will simply decide that this is not quite the thing that you want to do – don't worry.
All you have to do – is send an email to the author to get all of your money back without any questions asked. As simple as that.
But I'm pretty sure you will not be needing this guarantee 😉
By the way, you will also be getting an unlimited lifetime consultation, so there are no possible reasons, why you shouldn't at least try the amazing Phone Photography Tricks!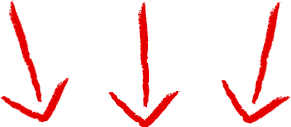 Learn professional-level Phone Photography Tricks today – simply click this link and you'll be taking the best photos of all your friends!