Do you like photo editing?
Whether it is simply making someone more pretty or creating a whole new reality – editing gives you all of these opportunities. But nowadays there are so many different guides and books that want to teach you how to edit like a pro that you just feel lost. Lost in this ocean of information. Frankly speaking, you haven't even decided for sure yet what you want to specialize
Frankly speaking, you haven't even decided for sure yet what you want to specialize on when it comes to photo editing. Whether you want to be able to bring a picture to the next level of colorfulness or create a creature that has never been seen before. You want to try it all. But don't know where to start…Don't worry. we have got you covered.
Don't worry. we have got you covered.
Let's meet Patrick.
Yeah, just Patrick. And you will soon be extremely glad that you have met him. He is a professional graphic artist, colorist (video and photo), photo editor and photographer. Patrick has created the website with one specific goal
He is a professional graphic artist, colorist (video and photo), photo editor and photographer. Patrick has created the website with one specific goal in his mind. He wanted people to be able to edit photos without spending tons of money on different equipment.
If you are interested in photography (which we are sure you are, if you're still reading this), then you know how ridiculously high the pricing on cameras and professional lenses can be.
And the truth is that the difference between the photo that was taken by an expensive camera and the one made by a slightly less cool one – is minimal. But the difference you can see between a photo that has been well edited in
Photoshop and the one that hasn't – is gigantic.
You simply need to learn how to properly color grade and color correct at first.
Photomanipulation, retouching, and compositing.
These are the things that will take your photos to a whole new level. In fact, these won't be just photos any longer. They will turn into digital art!
What does Patrick want to offer?
Usually, one single tutorial can cost you quite a lot of money. And let's admit that we want to learn much more that is covered in one lesson. Patrick has created a site with dozens of tutorials – LearnPhotoEditing.net. By joining it, you will buy a lifetime membership that gives you access to all the tutorials!
Moreover, since you have this lifetime membership it means that you would also have access to all the lessons added to the website afterward. And that would be absolutely for free!
What programs will you need?
All the tutorials are using photoshop. The recommended version is Photoshop CS5. But you can get a lot done with the CS3 and CS4 versions. You may already have Photoshop Elements. Most of the color grading is done with the tools not available in Elements. But you can surely do a lot with this program as well.
Remember that you can download a free 30-day trial that Adobe offers. That is if you want to try the most recent version.
The thing is that you may surely have the talent. But now you will also have the skills and tools to fully utilize it. And LearnPhotoEditing.net will help you unleash your creativity even more!
By the way, there are no risks. If for some reasons you will find out that LearnPhotoEditing.net doesn't really work for you-you can get your money back. There is a 60-day 100% money back guarantee.
But judging the reviews you will surely not need this thing. Think for yourself – you are getting access to 36 professional Photoshop tutorials!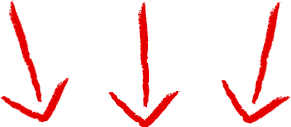 If You're Ready To Start Learning Photo Editing Now, You Can Click This Link And You'll Finally Be Able To Edit Photos Whenever You Want!
Let's review some of the tutorials you will be getting.
How to create a cartoon character with photomanipulation and retouching
How great is that? You will learn to transform photos of real people into caricatures!
This is a massive tutorial that includes 89 steps. But don't worry. Patrick explains every tutorial nice and easy so that every person with basic Photoshop knowledge will be able to follow him. Here you don't need to be a skilled digital painter to create the characters.
It is always a good idea to start with a sketch on a piece of paper. It can be bad and look terrible. But in your head, you will have the idea of what you want to get in the end. The important thing you have to bear in mind is that the proportions of cartoons are so much different from real-life people proportions. It will help you a lot to have a scan of your sketch or a famous character in the background of your canvas.
In this tutorial, you can use the stock images that are provided if you are not quite ready to create something from scratch.
How to make facial features pop out with retouching
Now, this is a 130-minute video advanced retouching tutorial. Learn to use Photoshop to add depth and character to a face. You will not only be able to enhance the facial features to make the characters pop out in a cartoonish way. You will also be able to add the background that you find will be appropriate for the new characters you have created.
How to make your photos come alive
In this LearnPhotoEditing.net tutorial, you will find out how to bring out the contrasts and details of the pictures. This is a 90-minute video tutorial that focuses on skin tones, shadows, and highlights. The techniques that you will be using are perfect for a single or a family portrait. This is the case where you want the people to still look like themselves but in a bit more 'alive' way.
How to change the lighting in the photo
Find out how to add special effects to your photo to make it stand out. In this 140-minute video tutorial you will learn to add this famous smoky vapor effect. It will main the main character of your photo look like a movie star on some poster. Even if the photo has been taken in a bright environment, you will be able to make the background as dark as you wish.
How to make your portraits look out of this world
In the 50-minute video tutorial, you will master the retouching tools to create unbelievably beautiful portraits. You will find out how to work on the skin. Whether you want to simply enhance the picture or turn it into a portrait from a different dimension.
How to turn a self-portrait into a studio shot portrait
Add a high dynamic range effect to built up a cool look. It is an 88-minute video tutorial. After watching it, you will be able to transform any ordinary portrait into something flashy and punk rock. A real old-school studio portrait.
How to create a surreal looking character with advanced retouching techniques
This is the right one for you if you want to take creative retouching to a whole new level! It is time to turn your average neighbor Bob into a cool eye-popping character.  In this long 3-hour video lesson Patrick will show you step-by-step how to transform the photo. Starting from adding a rim light around the character and ending with advanced color grading to make the scene look creepy.
How to turn your photos into high impact magazine ads
Now, this is the thing that you can be potentially making money on. You will learn to give the photo a 'painted look'. This is a 55-minute video tutorial. We will be using different techniques that will help us to exaggerate to contrasts and accentuate the colors.
By the way, because we will be dramatically enhancing the details of the photo – this is a perfect tutorial to be tried on black and white photos. They will look surreal!
How to give your portraits 'the video game' look
This one is for creating sleek and artistic looks. Video games are starting to get more and more realistic nowadays. So it will be easy for you to transform any random guy into a character of a game. In case you want to tone down the portrait a bit to make it look more realistic – you can always do that without any problems.
How to create a fantasy environment with photo manipulation
This one is extremely loved when it comes to reading the reviews. You have a photo of a boy with a dull background. And it is only up to you where he will end up standing. Is he in the middle of the jungle? Is he in space? Or is there a gigantic dinosaur looking right at him? It is all up to you. You are the creator.
Digital painting for beginners: how to paint with a mouse
This is the part that is usually the most difficult one that everybody hates. But the time has come to learn to create a character from scratch!
How to create fantasy characters
Isn't it amazing? Learn the basics of photo manipulation to turn an old man into an alien!
How to create a zombie infested city
The reviews are screaming with delight! You will learn to combine photo manipulation and compositing to create a post-apocalyptic scene.
The list can go on and on. Of course, you will learn to make magazine-quality photos and to enhance the wedding memories, for example. LearnPhotoEditing.net even has Spanish subtitles for most of the tutorials. Let your journey begin!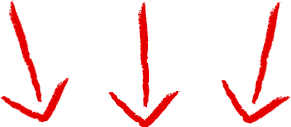 Click To Go To LearnPhotoEditing.Net And Start Learning More About How You Can Edit Photos Easier And Quicker Than Ever Before!