Landscape Legend Lightroom Presets
Hello friends and welcome to another review. This time it will be about something I wanted to try for a while and now that I tried it and worked perfectly it's time to share with the world. You might be wondering what would this crazy wannabe photographer is talking about, and here is the answer: Landscape legend Lightroom Presets amazing software that works with Lightroom that will, as they say, "take your landscape photography to the next level".
For those of you who may not know, I worked as an engineer for almost 10 years, and oh God and most of them were the most terrible of my existence, luckily but unfortunately my son was born with autism, which made my husband and I decided that the best was to stay with our little bug for at least 3 years. That is when I discovered my fondness for art, photography the most.
First things first
As time passed by, I discovered that I had "a natural gift" for photography, just like my instructor said, but apart from what he would say I believe my pictures where:
Spontaneous
Personal
A reflection of a day to day life with my amazing son
Self-expression
The most therapeutic thing I have ever done
But, yes this is a big but, my son started to walk, which meant he would want to spend his days outside, which meant terrible, terrible, pictures of landscapes even though I tried my best to make them look cool. Instead of being a way to see the beauty of everything, the only thing I could see was:
Bad shades
Terrible lighting
Stress
Losing a really fun me time
After a few loses of patience with myself and memory in my card, my best friend (who is an amazing artist) told me about this new extension of Lightroom ® called Landscape Legend Lightroom Presets and all she would say was how amazing and easy program it was. So, I decided to give it a try.
The backyard, my camera, and my son
When I started to use LLLP, the difference was visible at the moment because of its purpose to enhance only nature pictures. Also, there was a lot of helpful features like:
Saving time
Speeding up my workflow
Passing more time outside than editing
Specifically, presets for outdoors photographs.
Colors upgrade
Customizable options without messing Lightroom Slides
And the most amazing of them all:
Super easy and simple to use
Why is this preset so amazing?
Well, for newbies at this thing so-called landscape photography, some of you might know it as nature photography, catching the perfect moment just as you see it with your own eyes and make it something to be remembered forever is a freaking complicated thing to do, especially with a bummer of the camera like mine. But with programs that will help them look as if I had 20 years of experience, just like Landscape Legend, all your prayers for amazing pictures will be answered. Also, there are more than 300 presets that include:
100 presets with instant result
130 workflow presets
50 filter presets with graduation
Replicable effects
More than 30 brushed presets with adjustments
Tell me, what could you possibly not do with all of these fantastic features in only one preset? Amazing, right?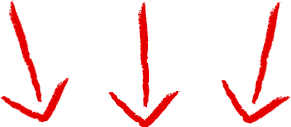 Click To Start Using The Landscape Legend Lightroom Presets Today, Turn Your Stale Landscape Photos Into Pieces Of Art!
I should know about this, shouldn't I?
If my background taught me something, it is that everything has a tech part and we should all know some little basic things to keep our workflow on point. Landscape Legend is the best and easiest preset you will ever come across with, just because:
After purchasing the program, you'll have instant access to all of its features
The pictures using these presets are available for commercial purposes
It works with Lightroom (which by the way is already amazing)
Both Mac and Windows computers are compatible with them
You can save your art pieces in different files, such as JPG
Tutorial videos are included to show how to use the presets.
The retailers are so customer focused and will always answer your questions 24/7
What did I do with Landscape Legend?
After 6 months of using these presets, I was able to create perfect pictures of landscapes and nature that look epic and super professional.
As I mentioned before, this is still more of a therapeutic thing for me. Some might think that the fact that I am actually making an effort to improve makes it more stressing, but they are wrong.
In reality, as my pictures have become more and more professional, I have started to enjoy the process even deeper.
It gives me great joy to be able to reflect on a picture what my eyes see, and share it with the world and see their reactions.
Whenever we go to a park, to a picnic, I always try to get some shots and communicate. Show the world my world, and with these presets it becomes more magical and real.
What makes this preset different?
AS you could see in the results, the pictures are on a pint, the lighting is amazing and they almost look as fake, because of how amazing they are. Landscape Legend's features make it amazing unique because of:
How fast and easy the filters are
The customization options avoid messing up with Lightroom
The time that's saved can be used for taking more pictures,
Since their focus is on landscapes, there's no need to make thing inefficient
The colors are boosted, pictures become live, tones and sunsets are enhanced and the noise is reduced
Trust me, if you decide to give this program a try, you will be having a prompt career as a nature lover and photographer.
The improvements are incredible, the things you can achieve with basically any camera, even with your phone, are just astonishing, and it is such a simple guide to follow.
Those who know
It is important to notice that these are not magical formulas or quick fixes. Rather, they are the result of the experience of many years in photography in landscapes with different types of cameras.
This varied experience then results in high adaptability to different devices and situations and then it becomes easier to adjust and make your pictures look amazing and professional, even if you are a complete beginner.
All these benefits are the result of hard work that other people did before you so that then, you can achieve these results without having to get through all the trial and error. This comes from those who know.
Adjusting
Another great thing is that, because they are the results of experience through different cameras and situation, you can also adjust and basically take these presets into your learning experience and improve.
Experiment with them, don´t take them as the holy grail, better to see how, for example, for sunsets, there are common recommendations or approaches, but what if you moved a little here and there? Those results would be yours, however, helped by the presets.
As a result, I was able to find my own style, rather than constantly depending on the presets. So much so that, after some months, I don't look back, I know my style, I know what I like and, if I ever want to explore or try new things, I have a solid base and reference point that will give me great results for sure.
Why buy it?
Well, if you are serious about improving your photography skills with landscapes, this is definitely a great investment for both amateur and professional photographers.
Yes, you can go around browsing the web and getting inspiration or ideas from other photographers that dare to share their style and secrets.
However, going back to a point I made before in the review, why go through all the trial and error, and picking here and there, especially if you are beginning if here you have a great departure point?
What else is there for you?
Once you choose to have the presets, a new world of opportunities will be right by the reach of your hands (and also a mouse) you will see your pictures come to life just as so remember that moment when you pressed the button to take the picture.
Also, the contract comes with a 60-day money warranty, which I honestly know you won't want to use, in case you don't settle for the presets or they are not what you expected with no questions asked and a 100% reimbursement.
The conclusions
If you decided to read all the article until this very end, you´ll agree with me that on the surface, the Landscape Legend presets for Lightroom look amazing, but this is not everything.
The simplicity of their application saves you time
Your workflow will become as double as efficient and fun
The video tutorials and other documents help you understand the presets completely
In the end, your pictures will be more beautiful than they already were in a matter of seconds.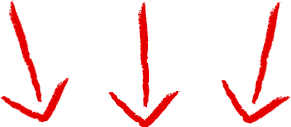 Get Your Landscape Legend Lightroom Presets Today, And Start Instantly And Effortlessly Creating Those Gorgeous Landscape Shots That Everyone Wants To Have!