Hi, everyone. It is difficult to write reviews of all the good things that one can have access to online.
However, because of the great experience I had with InstaTheme, I feel like I should share with the world and give some advice on this.
Before I decided to buy InstaTheme, I was working with other platforms that are basically drag and drop, they have AMAZING templates and great design. However, they were:
Limiting in structure
Limiting in design
Expensive
Squared
Difficult to code
You know, that box that you can't move just 10 PXs more because it's not in the template code. Or that button that you wanted to be rounded, but the template only allows pointy squares.  We all have been there.
Reasons why I stayed
Now, with InstaTheme, I had basically complete power over my templates and their settings.
Can modify by the pixel
Choose, or create, the objects that I want
Coding is way easier
Complete creative freedom
This is amazing for us, people who love to design and innovate. For some others, that prefer presets and pre-structured things, then maybe InstaTheme can be a little scary or confusing since there is so much freedom of choice.
If you are ready, though, to start creating, with ease and comfort, the template, or website, of your dreams, then InstaTheme is completely for you and it will serve well its purpose.
Let me tell you a little more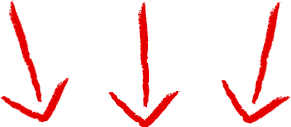 Ready To Start Making Big Money With Membership Sites? Click Here To Join And Get InstaTheme Today To Instantly Create Them!
Starting to design
I go back to HTML 2.0. Yup, that old. I started coding and doing web design because I thought it was cool and I was doing a great job.
As HTML started to evolve, FAST, it was difficult for me to catch up. I came from doing all my coding in my NotePad. You know, old school designers, they held on to only using the pad, but I couldn't keep up, so I went on to using the software.
It was all great for a while, but HTML and website design, in general, kept evolving and evolving, until for me, it was completely impossible to go on without tools that could combine all the languages, APIs, etc.
Trying tools
So, I bought some expensive software, I tried some open source, etc. Here and there, things are actually good for the most part, WordPress came into the game and I became immediately hooked, and so I wanted to contribute.
As I went on designing in WP, I fell in love with its adaptability and have always been committed to it. However, when it came to creating themes, or templates, I was also not the best.
My visual creativity powers are very limited, I work more on navigation and user experience, but I knew I needed to improve this. I went and studied some of the designs, analyzed them, and decided to follow the most common and popular stuff.
As time went by, I felt more confident and decided to be bold. My only problem was that most tools were either very limiting or very complicated. That's when I found InstaTheme and fell in love.
Finding the solution
InstaTheme came into my vision after a friend of mine recommended it directly after hearing my problems.
She knew I wanted something in-between convenience and freedom, and this was the best option.
As I went on to do some research before deciding to buy, I found some user reviews, and just went for it.
About InstaTheme
It's an online tool that works like most website builders online. However, it focuses more on the template, rather than the website per se, and also, unlike the other website builders, it allows for millimetric precision.
The templates it comes with as presets, are not mandatory and are just incredible to work with. Especially if you are just beginning so that you can get acquainted with the process.
You make the choices
You take the creative lead
Take control of every single detail
Make your clients' happier
Take less time designing
Export and modify on your server
Deciding to stay
As a professional designer myself, I immediately fell in love with the interface and how easy it was to find every element.
Playing around a little with the platform, I was able to get acquainted with the elements, and how to start creating immediately.
As I went on with creating my first theme, the advantages of space manipulation, distribution, and composition, were very clear against the other platforms.
Also, working with the code is very easy, since you are building the theme, the code is almost as if you had written everything yourself.
How does it work?
Basically, you log in and start making that platform work for you. You have the opportunity to work in a space that is as convenient as it is customizable.
There are your typical drag and drop features, and also those for coding, or start creating from scratch.
Also, you can manipulate the elements without much restraint, giving you the freedom to choose the exact position of each box, or element.
You go on adding magic to your creations and when you are ready, you can export it or publish it.
In the long run…
If you have already a platform that gives you access to everything you need to create amazing themes and templates. That allows you to:
Design better
Design Smarter
Export to other platforms
Re-customize presets
Then you have a lot of time in your hands. Of course, this is going to take time, since you have to build from scratch, but, once you have done 3-5 templates, you are basically set.
As we know, most customers don't really know what it is they want to see as a final result, it is on us to show them options and give them a preview of how their website could look like.
Well, these templates I created under my own style, have opened big doors for me.
Time for other things
As I went on designing, I found "my style". Set characteristics, colors, and distributions that will tell anyone that something was built by me. With this already settled, and always open to adapting to the new trends, I was able to do other things.
Do more marketing
Give results faster
Close deals faster
Grow into a company
As I had already my presets done, and they were adjustable to different needs, then I was able to grow as a business and network better.
Is this for you?
I will suppose that, if you are here, you know even a little of design, if you do, then yes! Basically, I would recommend this to anyone who is in web design.
However, if you already have a system working for you, and/or, a someone who will take care of the designing part for you, then maybe you are already too settled for this.
But, if you want to deliver supreme servicing to your customers. If you want to start selling themes on WP, then this is for you, and it will open so many doors.
See? It all depends on which stage of your career are you and where you want to take it. But if you are having a look to this, then maybe you need support for your templates, or better yet, you are planning to sell them online, then this is for you.
What makes it different?
For me, the most important part is the freedom of design. I now have the freedom of moving around by millimeters and get to where I want. No restrictions.
Most designing software will give you amazing PRESET results. You can't move a box here or there, certain spaces are only for images, or videos, etc.
Who hasn't had the problem that, when working in WP, you modify the code, and after the next update, everything goes back to normal?
Well, not with InstaTheme, and that's what makes it different, and that's why I keep choosing it.
Taking the decision
Investing in a tool for the growth of our business, or just of our skills, can be tricky, especially with all the information and options going around online.
Although there are many similar tools, as I said before, InstaTheme is a great balance between easy to use and professional output. In the end, the result will depend only on your imagination and taste, the platform won't block you from expressing yourself.
You can always sell your themes online, you will almost immediately get the money that you invested on this platform.
Final thoughts
Technology always surpasses us, not the only way around. Instead of paying hundreds of dollars in themes, or risking your server or website by installing illegal themes, you here have an affordable, safe, option to your themes.
You can do much better things, except of course if your passion is designing, then you can become a powerhouse of theme designing, but otherwise, you could be doing so much more, accomplishing other goals, and still deliver an amazing theme and navigation experience.
What are you waiting for?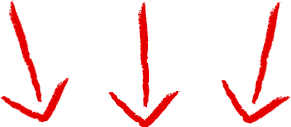 Start Creating Instant Membership Sites That Look Incredible, Make You Money, And Can Be Done In A Tenth Of The Time –  Click Here To Get InstaTheme!