Hello, dear friends! And welcome to another review!!!!
This time, this article will be about something that I wish I would have known before I started my adventure with photography.
If you are already excited about what I am going to talk about today, hold your horses because a fun guy with crazy hair named Jared came up with an amazing guide for beginners called FroKnowsPhoto: Go Above And Beyond Auto, yes you have read correctly, this guide is about taking pictures in auto mode!
Ready for the best part? Read all the review and get ready to buy the best investment of your lives
For those of you who may not know and haven't read my past reviews (which by the way you have totally missed) I worked as an engineer for almost 10 years, and oh God and most of them were the most terrible of my existence, luckily but unfortunately my son was born with autism, which made my husband and I decided that the best was to stay with our little bug for at least 3 years.
That is when I discovered my fondness for art, photography the most.
First things first
As time passed by, I discovered that I had "a natural gift" for photography, just like my instructor said, but apart from what he would say I believe my pictures where:
Spontaneous
Personal
A reflection of a day to day life with my amazing son
Self-expression
The most therapeutic thing I have ever done
But, yes this is a big but, my son started to walk, which meant he would want to spend his days outside, which meant terrible, terrible, pictures even though I tried my best to make them look cool.
Instead of being a way to see the beauty of everything, the only thing I could see was:
Bad shades
Terrible lighting
Stress
Losing a really fun me time
After a few loses of patience with myself and memory in my card, I went online to find an answer and I discovered this crazy guy who had every kind of guides for wannabe photographers, that is when I decided to buy the guide and create amazing pictures in auto mode!
Who is this Beginners FroKnowsPhoto Guide for?!
Let's answer some basic questions to see is Jared's guide is something worth to buy for you!
Is it you or someone you know is new to photography?
Do you transition from a point-and-shoot camera to your first DSLR?
Do you currently have a digital SLR, but you are not satisfied with the results?
Do you find yourself stuck in Auto?
You want to get out of Auto
Have trouble taking images in sharp focus
You are confused by different metering modes
You would like a better understanding of composition
You learn by real-world examples
You want to take images that "wow" their friends and family
If so you have answered some of these questions, this guide is a great solution to help you understand the basics of photography and unlock the power of your camera and your talents, giving you the confidence you need to capture beautiful images.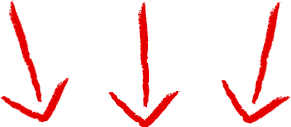 Take Your Photography Out Of The Auto Level And Into The Pro Level Today, Click Here To Get Fro Knows Photo And Learn How!
What is this guide?
I know you are probably expecting a huge book with nothing important about random things and anything but content related to photography?!
But let me tell you that this idea is completely wrong, FroKnowsPhoto: Go Above And Beyond Auto, is a comprehensive guide for photography beginners who don't understand their camera, or don't like their results or basically have no idea of what they are getting into, in a form 3 fun hours DVD that will help you go above and beyond in auto!
This guide will help you save time at learning how to take good pictures with the simplest mode on the cameras and you will learn more things such as:
The exposure triangle
Exposition
Focus
Meter mode
Good composition
Guide you the confidence you need by one on one
Demonstrations
Four photoshoots
Jared's process
20 min bonus video
Marketing for photographers
Don't you think that all this knowledge, that you will be able to repeat all the times that you want to, is going to make of you a professional photographer in a matter of days is worth of giving a try?!
This guide features!
You're smarter than your camera, so why let it make all the decisions for you? The automatic function of your camera can give you excellent results, but who is happy with everything going well?
With this guide, Jared will show you how easy it is to release the Auto and unleash their potential to capture incredible images.
You will be surprised at how easy it is to take total control over your camera and create captivating photos in all situations.
Beginners FroKnowsPhoto Guide includes …
Three hours of video content never seen environments showing images in the real world
The opportunity to join Jared on four professional photo-level shooters as a virtual assistant
Find out how easy it is to "freeze" in your photos
Finally, exit the Auto and unlock the power of your DSLR
It covers many subjects FroKnowsPhoto Beginner Jared Boot Camp at a fraction of the cost and without the travel!
Learn to "blow up" the background to give your pop image
More than 20 minutes AMAZING bonus video which includes a growth plan for five years as a photographer, including some tips on how to earn money from their work
Learn how to take your composition to the next level
There is nothing more important than "seeing the world" that is around you, Jared and his Beginners FroKnowsPhoto Guide want to explain how you can train your mind and eyes to see the images that are around us at all time.
How does this work?!
Once you decide to buy this book, your lesson begins with
A summary of the basics of your camera and the basics of photography.
Key parts and functions of any DSLR in clear and concise details
Helpful suggestions to always be ready to capture that important moment.
Once you have a strong understanding of your camera:
Key terms of photography such as composition, aperture, ISO, and shutter speed, providing an even greater understanding of how images are actually captured.
You will then learn how to get beyond the basic functions provided by your camera's Auto mode to take your photo to the next level.
Use the DSLR's light meter and will understand the importance of good lenses in no time.
Exhibition triangle
All the fundamentals you learned will combine to capture the perfect shot without the assistance of Auto.
Finally:
You will take this new understanding of photography and watch it all playing in the real world
This unparalleled access will give you the sensation of filming on the spot, with the bugs and solutions inherent in any experience.
Learn from those who know
Jared is an amazing photographer that has worked with main rock n roll magazines, top models, and artists.
It is important to note that he has tons of experience in different environments, settings, and backgrounds. This makes it amazing because then, we know for sure, that he knows what he is talking about.
Also, this adds to the fact that his presets are based on things that actually work and can turn your camera into a professional tool that can get you a job, or just better social media presence.
And you can adjust through different devices and get astonishing results. With practice, these preset become a departure point where you can then experiment and try your own thing, develop your own style.
Jared knows what he is talking about, I mean, he makes a living out of this and his job has been everywhere.
I believe it is important, especially if you are a beginner, to take this sort of thing into consideration since, even though you can learn a lot from a series of different blogs, etc. This guy has it all figured out and he is providing a great starting point from which you can develop your style and reflect in your pictures your own style in a better way.
What will you learn at the end of this guide
Basics of Your Camera
Good Lenses
Composition Explained
Why I Avoid Cropping
Your Camera's Shooting Modes
How Shutter Speed Affects Motion
How Shutter Speed Affects Exposure
ISO
Aperture
Depth of Field
How Focal Length Effects Depth of Field
Variable Aperture Lenses
Understanding Your Camera's Light Meter
Focus Modes Explained
The Exposure Triangle
Kid at Playground
Skateboarding Action and Portraits
Indoor Dancer
Parking Lot Portrait
All this information is explained in a well-structured way so that you can learn but not get lost in all of that information.
It is important for Fro that you get the grasp of everything you are doing and how it affects your photos, for better or worse. Making it a step by step process that, ultimately, will allow you to use basically any electronic device with a camera, and take the most amazing pictures.
In this time and days, these skills come handy to everyone, and this is why I believe programs like this are extremely important! Don´t miss your chance.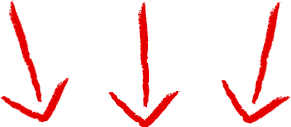 Click Here To Get Fro Knows Photo Today, And You'll Learn All You Need To Know To Advance Your Photography Skills, Get Out Of Auto, And Take Incredible Photos!